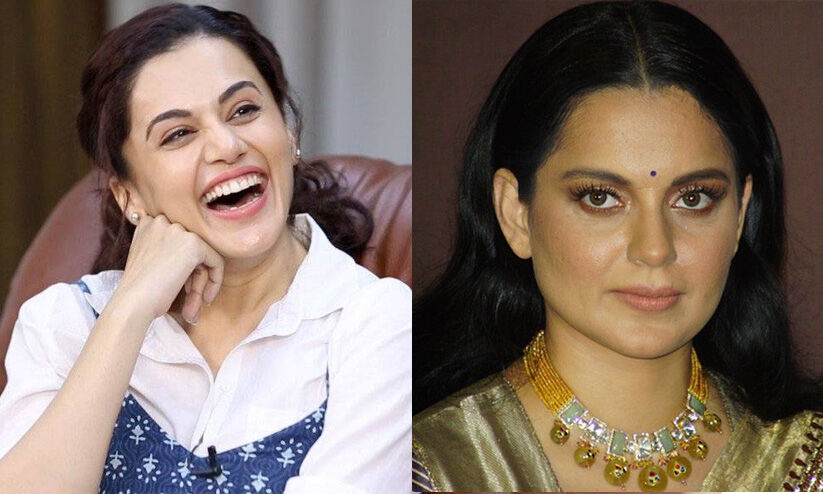 Famous Bollywood actress Tapsi Pannu has been accused of insulting Kangana Ranaut again. Kangana Ranaut took to Instagram to post anti – Tapsi interviews with a national media outlet. Tapsi said on Twitter that he was not aware of Kangana's absence and that Kangana had no other significance in his personal life other than being a colleague.
Kangana later took to Instagram to reply. "Once upon a time, I begged the producers of Tapsi for the roles I had turned down. The same person says I am irrelevant today. Don't even try to promote your movie without using my name … " – Kangana wrote on Instagram story.
"I have no objection to B-grade actresses viralizing their interviews or selling films using my name or style. They will do many things to grow in the industry. I am an inspiration to all of them. I was inspired by people like Sridevi and Waheeda Rahman. But so far I have not portrayed them badly in my growth " – Kangana wrote in another story.
Earlier, Kangana Ranaut had called Tapsi and Swara Bhaskar B-grade actresses. There was a question in the interview with Tapsi regarding that. However, Kangana Ranaut, who called herself a B-grade actress, did not respond. Such references do not deserve a reply, and Tapsy responded that he has other jobs. She also pointed out that there were definite reasons for making such references to her. 'I'm happy that my presence has made such an impact. But I have other things to do in life that are bigger and better, 'Tapsi added.