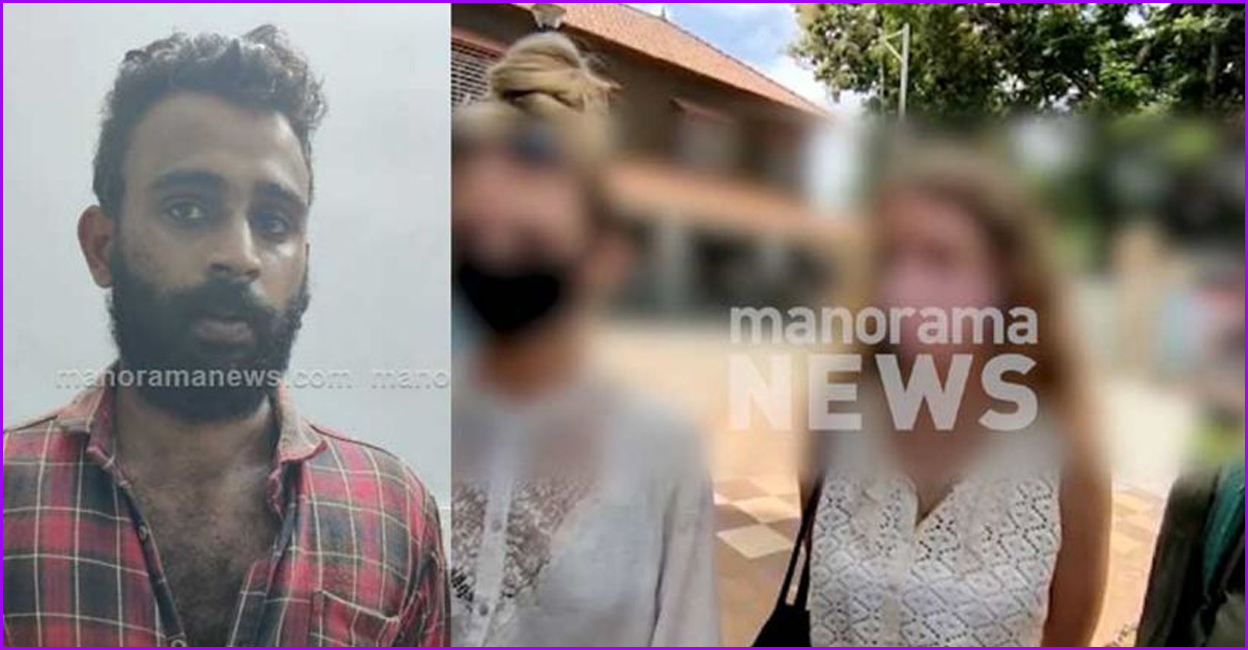 Varkala: A foreign woman has lodged a complaint with the police alleging that she was sexually assaulted while riding on a beach in Varkala. A 29-year-old woman from the UK and a 23-year-old woman from France arrived at the Varkala police station yesterday with a complaint. Police arrested Mahesh (27) at the parish Mukkalakkal playing house in the incident. The incident took place at 8 pm on Monday when Cliff was going for a ride at Thiruvambadi beach. Mahesh, who was riding his bike next to them, was shouting obscenities and performing nudity.
It is alleged that another person who was with the accused tried to break into them. The two fled the scene after the women caused a commotion. The women have been staying at a homestay in Kuraikanni, Varkala for the last 8 months. A 30-year-old Mumbai resident, who lives with them, was similarly assaulted last month. While walking, he came from behind and touched their bodies. The accused was nabbed by a team led by DySP N Babukuttan. The search for the second accused was intensified.
'Followed by nudity'

The complainants, a UK-French woman, said the attackers arrived in the dark as they were leaving the restaurant for dinner at 8pm on Monday night. A masked man followed, displaying nudity. Frightened, we ran and tried to escape. The two had dinner at a restaurant near the helipad and were on their way to their residence in Kuraikanni, a ten-minute walk away.
The masked assailants reached the bike at Thiruvambadi. One tried to catch up while the other was exposed to nudity. The assailants retreated when some locals arrived who heard a commotion during the race. It is said that the incident was not isolated and that many women tourists had a similar experience. The women said they could not walk through it at night and demanded that the lights be turned on and cameras be set up for surveillance.