Kozhikode
oi-Ajmal MK
Kozhikode: DCP Swapnil M Mahajan said that parallel telephone exchange system is widespread in the district. According to the DCP, there are seven parallel telephone exchanges in the district. One person has been arrested from Chinta compound during a raid conducted last day. Two people associated with him are absconding. He said the details would come out as the arrested person is further questioned.
713 SIM cards were seized from the arrested person. They will conduct a detailed investigation into how they bought so many SIMs. The case will also look into issues related to terrorism. M Mahajan said in a dream that a special investigation team has been appointed for this.
The parallel telephone exchanges in Kozhikode were discovered during an investigation by the Intelligence Bureau (IB) following a tip-off. The first center was found in the Yashoda building in Chintavalappu in Kasaba police area. There was a system here that could be called illegally, including abroad. Police arrested Aashiq Manzil Jurais, a native of Kolathara Saradamandiram, in the incident.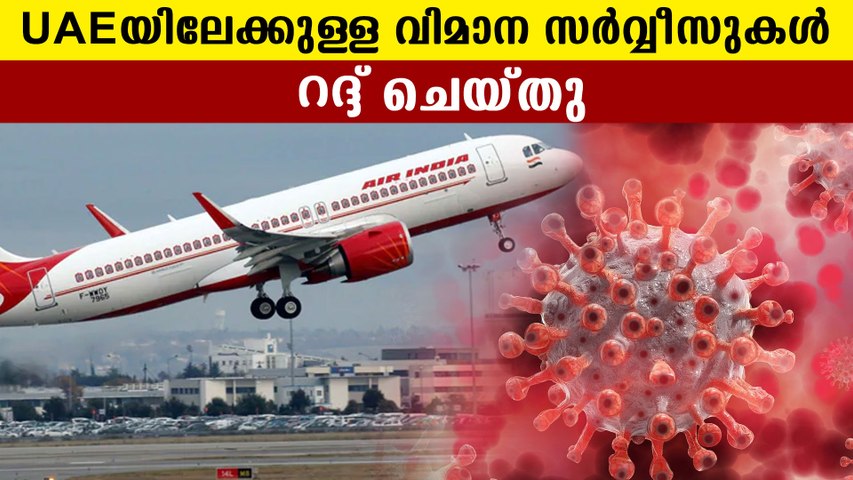 Air India canceled flights to UAE till July 21 | Oneindia Malayalam
Based on the information received from him, inspections were carried out at Puthiyara, Muriyad, Mankavu and Kundayithode. Some devices and several SIM cards were found in these areas. Recently, there were indications that those arrested in a parallel telephone exchange in Bangalore had links with Malayalees.
Kozhikode Kovid cases not less than one thousand, TPR 11.32

Ramanattukara incident: The main accused Sufian also surrendered and two more are yet to be arrested

The MLA clicked with you in Balussery and received 234 applications on the second day

In Kozhikode district, Kovid Delta Plus variant has been confirmed for four persons

The number used by TP Chandrasekharan till the last day is now the official number of KK Rema MLA

Kozhikode District Panchayat has sanctioned `37 crore for the development of 138 roads

Kovid cases on the rise are on the rise, with restrictions on municipality and antigen test mandatory

Kozhikode Kovid cases cross one thousand again, TPR above 12 per cent

Kovid inspection should be increased within the limits of local self-government: District Collector

Kozhikode Beach, inaugurated on July 1

More vaccination centers in Kozhikode local bodies, suggested by the Collector

In Kozhikode district today 779 people got Kovid and 965 got cured
English summary
seven parallel telephone exchanges in Kozhikode; There will be a strong investigation: dcp
Story first published: Friday, July 2, 2021, 18:09 [IST]