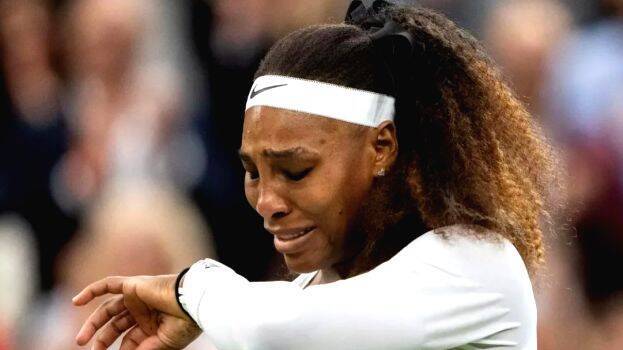 London: Serena Williams, who is aiming for her 24th Grand Slam title at Wimbledon, withdrew from the tournament after slipping and falling during the first round. Serena suffered an ankle injury in the fall while leading 3-2 in the first set against Alexandria Sasnovic of Belarus. He returned after a break but suffered injuries. Sasnovich led the match 3-3. Serena cried in pain as she prepared for the next serve. He later announced his withdrawal.
With this, the 39-year-old Serena will still have to wait for the legendary Margaret Court's record of 24 Grand Slams. Frenchman Adrian Manarino was also hit by rain the previous day. Following this, British star Andy Murray took to the stage to express his concern on the slippery court at Wimbledon.
Federer escaped
Roger Federer relieves injury after Adrian Mannarino returns from injury Mannarino shocked Federer, who won the first set, in the next two sets. Federer then won the fourth set after Mannarino fell to the ground. But then Mannarino left the field unable to play.