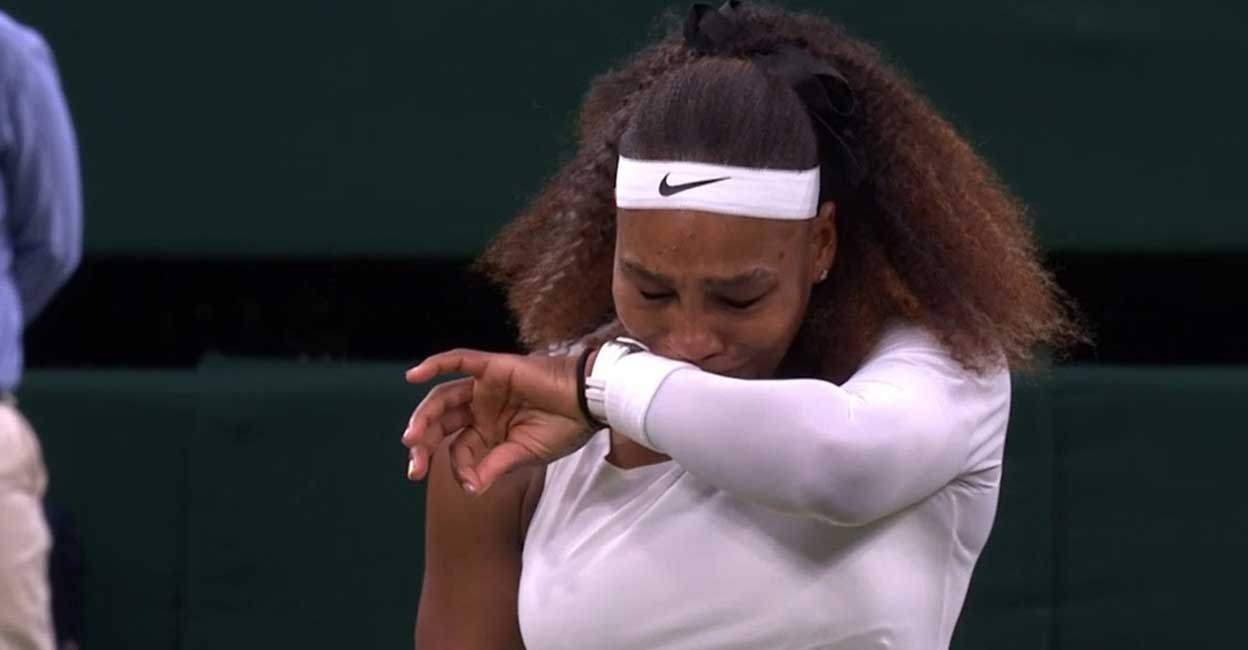 Serena Williams of the United States has been ruled out of Wimbledon with a hamstring injury. Serena, who was injured during the first round match, was left paralyzed. Thirty-nine-year-old Serena's attempt to reach the women's tennis record with the 24th Grand Slam title fell through with a first – round injury. Serena has announced her retirement from Wimbledon with tears in her eyes. After Roger Federer 's first – round opponent Adrian Mannarino, Serena slipped and fell on the pitch, raising doubts about the pitch.
Serena, a seven – time Wimbledon champion, is the sixth seed to compete in London. Belarus' Seedilla player Alexandra Sasnovich was injured when she took the lead. Serena, who fell on the court, immediately sought medical attention. After a long treatment, Serena returned to the field but showed signs of injury on her face and in the game. Serena, who was on her knees in tears on the field, could not continue the game and left the field with the help of a paramedic.
"I announce my withdrawal from Wimbledon with a broken heart due to an injury to my right leg," Serena wrote on Instagram.
'Love and kindness to my dear fans who make the fight on the field more meaningful. The support you gave me when I came on the field today and later when I left the field with an injury gave me the impression that the world had conquered '- Serena clarified.
Serena is the only player to have reached the final four times at Wimbledon. At the same time, Serena's efforts to match Margaret Court's record of more Grand Slam titles in women's singles have not seen results for four years. Serena last won a Grand Slam title at the 2017 Australian Open.
With world number two Naomi Osaka of Japan and third-seeded Simona Halep retiring from Wimbledon early, Serena was hoping to win the title this time around. It was these expectations that prevented the injury on the field.
English Summary: Serena Williams in tears after Wimbledon exit due to injury