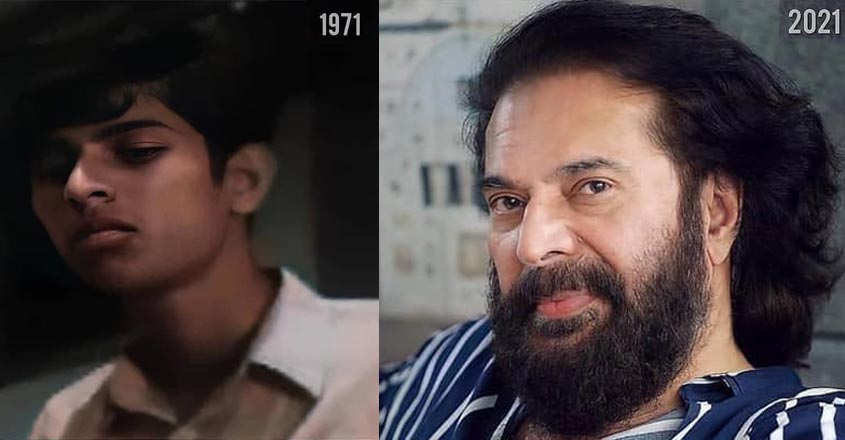 Mammootty shared the boy's look with color that day. The picture he shared a while ago on his Instagram was understood by the fans at a glance. The story shared by Mammootty in the post tells the story of the film.
A fan sent Mammootty a scene in a black and white scene from his first film. Mammootty's post says thank you to the person who sent his first film debut in color.
The film is based on the 1971 film Anubhavangal Palichakal. Fans have a video of Mammootty rowing a boat. But comments from People say that's just what's happening. He also shares his memories with Sathyan Mash in the post. Mammootty also remembers the experience of Sathyan Mash touching his feet while sleeping between shots.