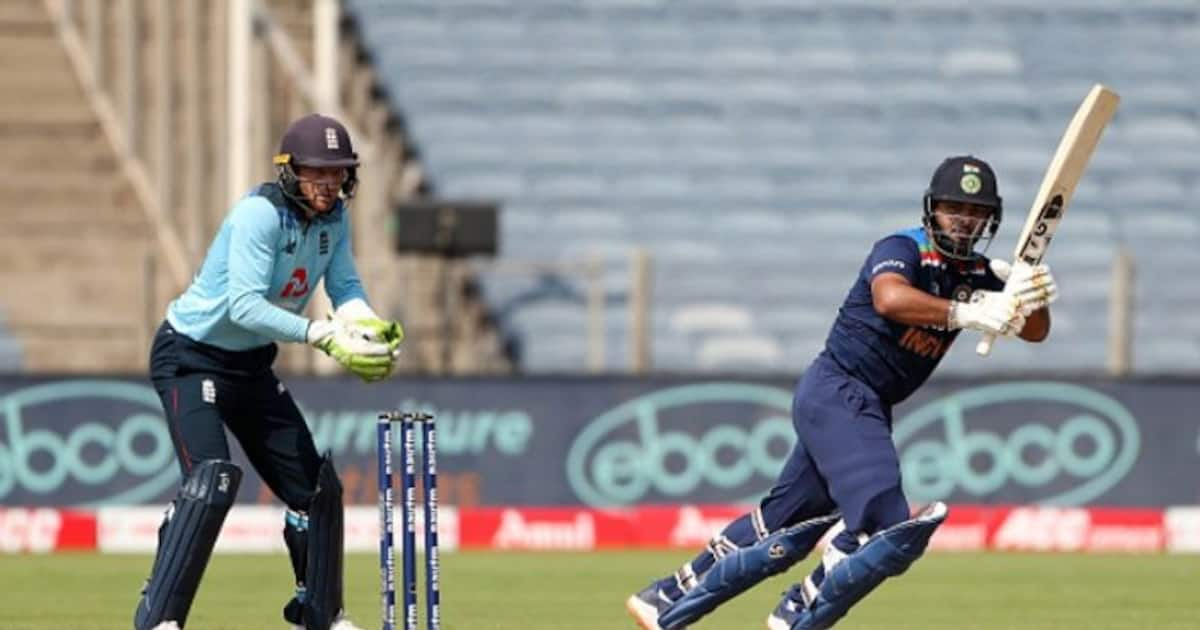 Pune: Team India to a huge score in the last ODI against England. The team was 243 for four in 35 overs. After a good start, Rishabh-Hardik smashed an 18-run stand to give India a three-wicket lead. Rishabh (73 off 59 balls) and Hardik (44 off 30 balls) were at the crease. Earlier, opener Shikhar Dhawan completed his half-century.
The beginning of a dream
Jose Buttler, the English captain who won the toss at the Maharashtra Cricket Association Stadium, sent India to bat. When Rohit and Dhawan started well, Team India reached 65 in the power play. Half-century off 44 balls, he was a perfect runner. The score crossed 100 in the 15th over. This is the 17th time that Rohit and Dhawan have completed a century partnership in ODIs.
Then the story changed! Rashid changed
But in the same over, Adil Rashid's googly was bowled by Hitman. Rohit scored the same number of runs off 37 balls. In the 17th over, Rashid came back to bowl and threatened India. Dhawan's attempt to chip the crease off the full length ball failed. Rashid dived to the left and took the ball safely. Dhawan returned with 67 off 56 balls.
In the next over, India struck third. This time too, it was Soupin who threatened. Kohli's left stump was shaking as he tried to cut Moin Ali offside. Kohli has seven runs off 10 balls. At one point, India were strong at 103/0 and now on the defensive at 121/3.
Rishabh, who reached the crease in the fourth over, tried to weaken the bowlers by attacking the ball early. On the other hand, KL Rahul, who started slowly, lost his wicket for an unnecessary shot. Rahul (7 off 18 balls) came back with a good catch by Ali in the short fine leg as he tried to sweep Livingstone's low full ball with one hand.
Pandya-ball shot back
With Rishabh Pant and Hardik Pandya on fire, India were back on track. Meanwhile, in the last ball of the 29th over, Livingstone missed Rishabh 's return catch. India reached 200 in 30 overs. Soon after, Rishabh completed his 50 off 44 balls.
Teams with changes
Both teams came down with every change from the last game. Kuldeep Yadav, who has been outplayed in the last two matches, has been replaced by pacer T Natarajan and England has been replaced by Mark Wood. The run-scoring pitch in Pune has been prepared for the match to decide the series winners.
Indian team: Rohit Sharma, Shikhar Dhawan, Virat Kohli, KL Rahul, Rishabh Pant, Hardik Pandya, Krunal Pandya, Shardul Thakur, Bhuvneshwar Kumar, Prasidh Krishna, T Natarajan.
England squad: Jason Roy, Johnny Bairstow, Ben Stokes, David Malan, Jose Butler, Liam Livingston, Moin Ali, Sam Karan, Adil Rashid, Reese Topley, Mark Wood.
Read Exclusive COVID-19 Coronavirus News updates, from Kerala, India and World at Asianet News.
Watch Asianetnews Live TV Here
Play a virtual boat racing game .. Challenge yourself … Click to play now
Dear readers, you can post your comments in the comment box below. Pornographic comments, suicidal remarks, hurtful religious and racial slurs and political hate speech are criminalized under the Central Government's IT Act. Comments are solely the responsibility of the author.
Last Updated Mar 28, 2021, 4:16 PM IST