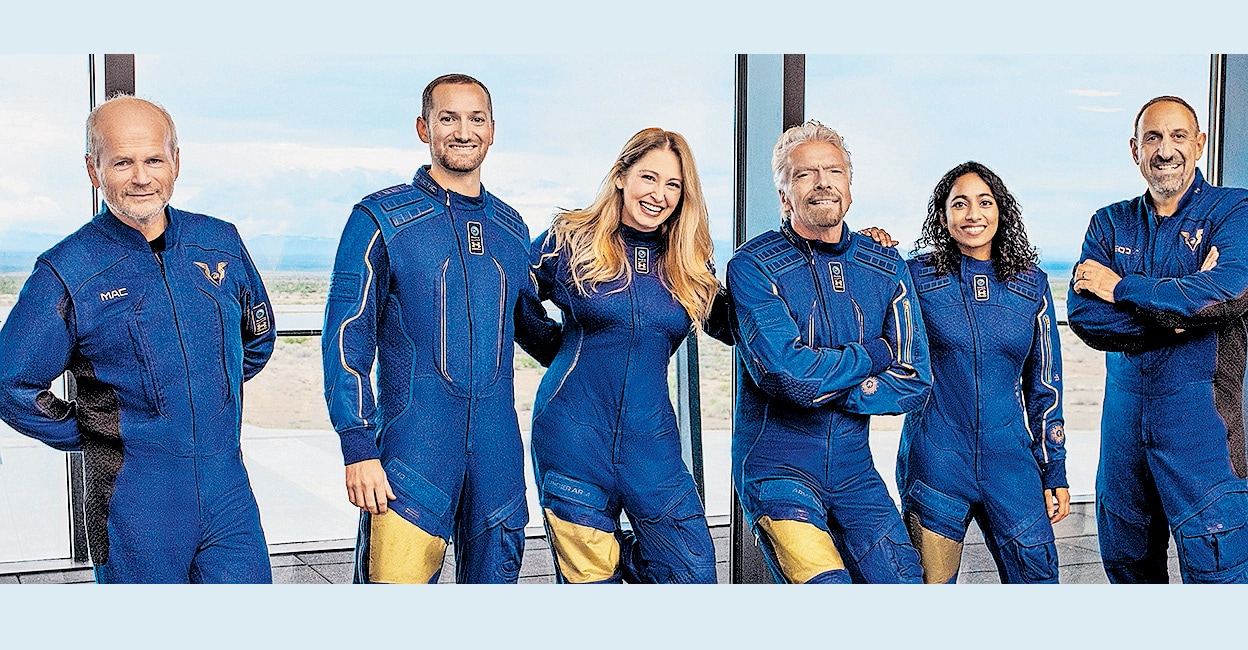 NEW YORK The business rivalry of billionaires extends into space. Richard Branson, head of the Virgin Galactic, prepares to go into space ahead of Jeff Bezos, founder of Amazon and owner of space company Blue Origin.
Seventy-year-old Branson is scheduled to launch into space on the 11th of this month aboard the Rocket Plane, the VSS unit of the Virgin Galactic. Bezos departs at twenty. Branson's announcement came shortly after Bezos announced that he and his brother Mark would be accompanied by Wally Funk, an early U.S. pilot and eighty – two – year – old. Branson's team will also include Galactic executives Dave McKay, Michael Masucci, Beth Moses, Colin Bennett and Sirisha Bandula. Sirisha Bandula is of Indian descent with Telugu roots. The trailer video of the trip has also been released.
It is believed that there are business interests behind this hasty decision. Blue Origin and Virgin Galactic are in competition with each other in the field of space tourism, which is expected to achieve great expansion in the future.
English Summary: Billionaires Compete: Richard Branson To Beat Jeff Bezos In Reaching Space