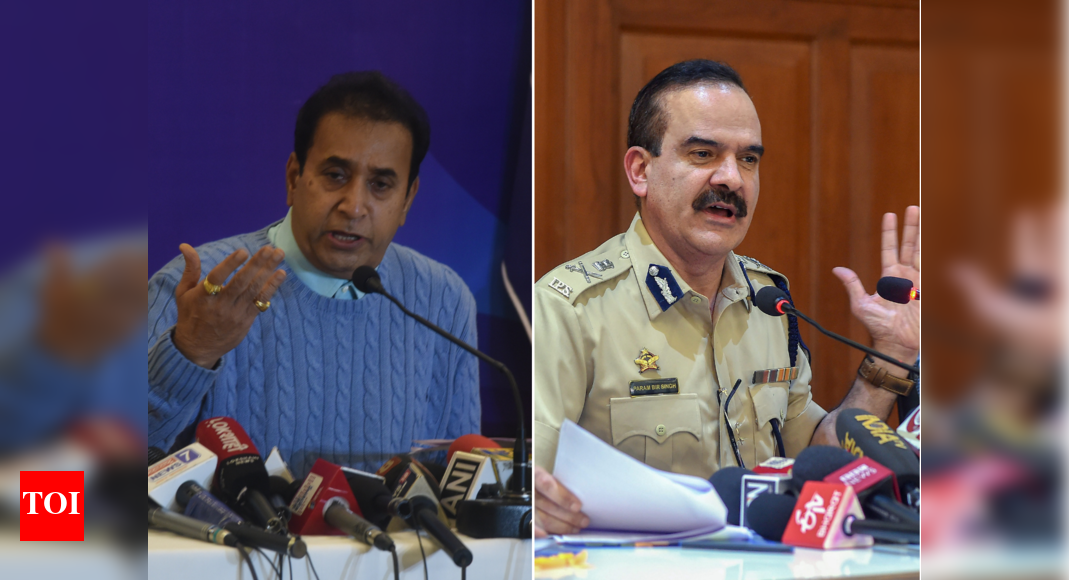 NAGPUR: Maharashtra Minister of the Interior Anil Deshmukh, who arrived in Nagpur on Sunday, said an investigation would be carried out into the allegations made against him by the former Mumbai CP. Param Bir Singh by a retired High Court judge. Deshmukh, who had flown to the city to attend a meeting to review the rise of Covid, also said the truth would come to light after the investigation.
Deshmukh, speaking to the media, said he asked the chief state minister Uddhav Thackeray during a cabinet meeting recently held to investigate the charges against him by Singh after the IPS officer was transferred as DG Home Guards with Hemant Nagrale replacing him as Mumbai CP.
"Following my request at a cabinet meeting, CM ordered an investigation into the allegations of ex-Mumbai CP Singh against me. The investigation would be conducted by a retired High Court judge to verify the truth of such allegations, "Deshmukh said, adding that the facts would be brought to the fore.
Singh had blamed Deshmukh for pressuring senior officers to collect Rs 100 crore for him in bars and places and also interfered in registering an offense in a suicide case, among other charges. NCP chief Sharad Pawar had quashed accusations that Deshmukh was in home quarantine during the time Singh claimed the Home Secretary met with officers to demand money. Singh subsequently filed a lawsuit in the High Court requesting an investigation against Deshmukh.
The Home Secretary also strongly protested Singh's allegations in a press release asking why the senior officer expressed his anger after being dismissed from his post at Mumbai CP. Deshmukh also denied all the accusations against him as malicious.