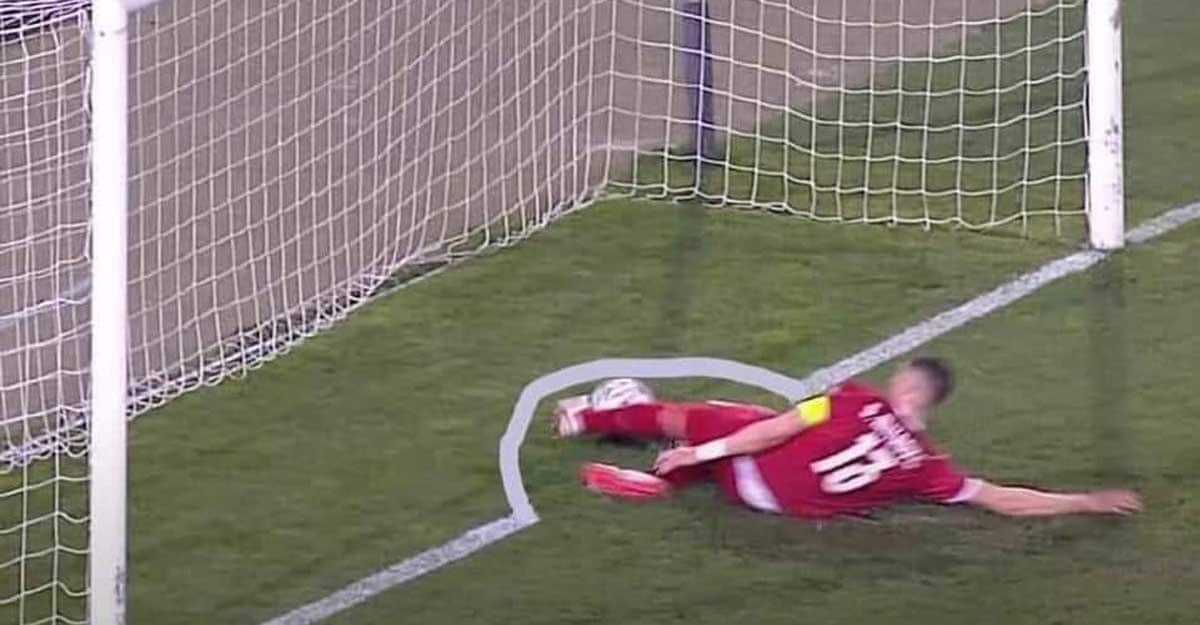 Belgrade കൻ Portugal captain Cristiano Ronaldo blasts referee for not allowing a last-minute goal for Portugal in a World Cup qualifier. Ronaldo publicly protested the referee's decision not to allow his shot to cross the goal line, leaving the ground before the captain's arrow was blown and the final whistle blew. Ronaldo was shown a yellow card by the referee for arguing for the goal. Portugal and Serbia drew 2–2 when the goal was not conceded.
Portugal lost a solid goal and victory in the World Cup qualifiers when they did not use 'war' and goal line technology. In Group A of the World Cup European Qualifying Round, there was a thrilling battle full of dramatic moments. Liverpool's Diego Jotta scored twice (11, 36) to give Portugal the lead. However, goals from Alexander Mitrovic (46) and Philip Kostic (60) put Serbia ahead.
Ronaldo, meanwhile, found the back of the net in the final minute of injury time to level the match. The ball bounced into the Serbian box and Ronaldo deflected it back into the net, tricking the goalkeeper from a difficult angle. Serbian player Stefan Mitrovic came on and kicked the ball out, but the ball had already crossed the goal line.
Ronaldo went into the celebration believing it was a goal, but Dutch referee Danny McCauley, in consultation with the side referee, denied the goal. Ronaldo protested harshly, but the referee gave him a yellow card and buried him. With this, the angry Ronaldo left the ground without waiting for the final whistle. On his way out, he pulled out the captain's armband as well. He also posted his protest on Instagram after the match.
'This opportunity to lead the Portuguese team is the proudest moment of my life. I will give my maximum for my country. There is no change to it. But there are also very difficult moments in our lives. Especially the moments when a country is completely hurt. I look forward to the next challenge with my head held high '- Ronaldo said.
Holland and Croatia win
In another World Cup qualifier, the Netherlands beat Latvia to claim their first victory. Holland won by two unanswered goals. In other matches, Croatia beat Cyprus (1–0), Russia beat Slovenia (2–1), Turkey beat Norway (3–0) and the Luxembourg Republic of Ireland.
English Summary: Angry Cristiano Ronaldo walks off pitch; throws captain's armband after being denied last-minute winner