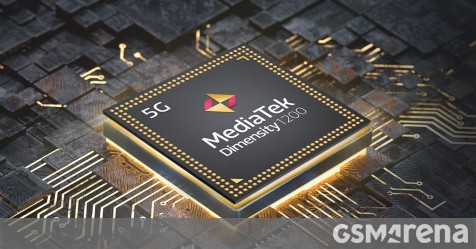 The Realme 8 5G was unveiled in India today and the company had a "one more thing" moment – it will be the first to bring a Dimensity 1200 powered smartphone to India. However, today's event was focused on the 8 Series model, so we'll have to wait for more details.
We have heard rumors of a Realme X9 Pro teased with the 1200 chip. However, it should be noted that this name has never been officially confirmed. The company launched a phone with MediaTek's flagship chipset, the Realme GT Neo. Does X9 Pro = GT Neo?
Perhaps. Currently, no GT models are available in India. However, the company's chief marketing officer announced a flagship launch in early May, which at the time meant the Snapdragon 888-powered Realme GT, and there's no reason the Neo couldn't follow its sibling. .
But note that the "Max" of the image is capitalized and highlighted. It is also capitalized on in the teaser tweet. And that X in the background is more than a little suspicious.
The GT Neo could be rebranded as an X series model for India, but not as a "Pro" but as a Realme X7 Max. The company already has a few Dimensity-powered phones in India, including the X7 and X7 Pro (800U and 1000+, respectively).
That said, the original rumor claimed that the X9 Pro will have a 108 MP camera, while the GT Neo "only" has a 64 MP camera. So the X7 Max or whatever its name could still be a brand new model.