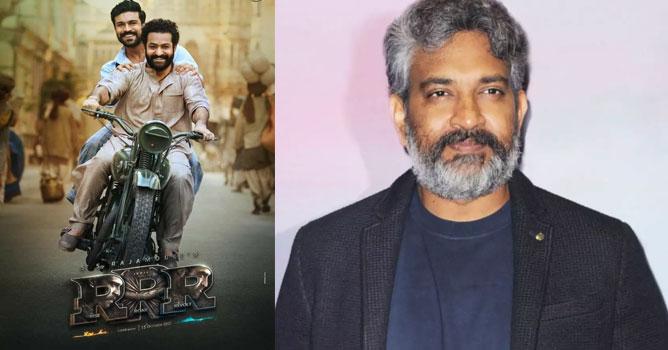 Ramcharan and Junior NTR complete dubbing in two languages; Rajamouli shared her happiness
Hyderabad: Ramcharan, Jr. NTR Rajamouli's new movie R.R.R. Director Rajamouli says dubbing in two languages ​​has been completed.
Only two songs from the film remain to be shot. Junior NTR and Ram Charan have completed dubbing for RRR in two languages ​​and will be completed in the coming days, activists said.
The activists hoped that the shooting would be completed soon. At the same time, even before its release, the film had grossed crores of rupees. The Rs 450 crore film had grossed Rs 325 crore even before its release.
The film achieved this feat through digital satellite rights. Wright's acquisitions include C5, Netflix and Stargroup. Apart from Tamil, Telugu, Hindi, Kannada and Malayalam, the film will also be released in foreign languages.
The film stars Ram Charan and Jr. NTR in the lead roles along with Alia Bhatt and Ajay Devgn.
The film stars Bollywood and Tollywood celebrities. V. The film is scripted by Vijayendra Prasad.
Junior NTR The film stars Komaru Bheem and Ram Charan Alluri as Sitarama Raju. Alia plays the role of Sita in the film.
The film combines history and fiction. R.R.R. means blood, cruelty, debt. Meant by the name. Shooting resumed in the first week of October after the Kovid crisis.
The film, which has a budget of Rs 450 crore, stars Olivia Morris, Samudra Kani, Alison Dudi and Ray Stevenson in the lead roles.
D.V.V. The film is produced by Danaiya. K. K. Senthilkumar is the cinematographer. Music: MM Keeravani. P.R.O. Athira Diljith.
Click here to financially support Dolnews' freelance journalism
Dolnews can also be followed through Telegram and WhatsApp
Ram Charan and Junior NTR complete dubbing in RRR two languages; Rajamouli shared His happiness