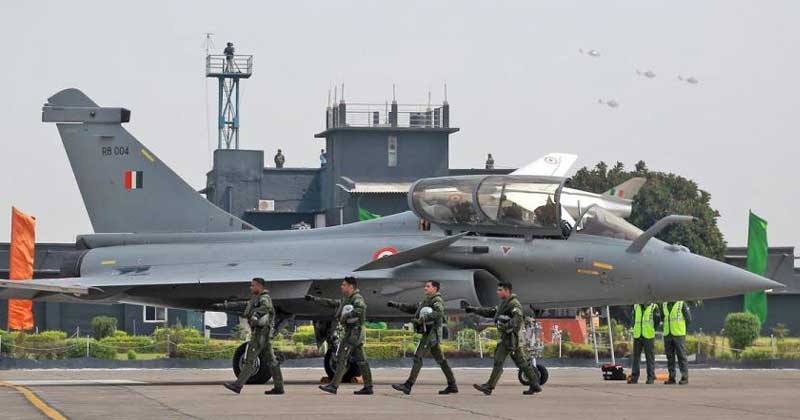 New Delhi: The Congress has demanded a joint parliamentary committee probe into allegations of corruption in the Rafale warplane deal. The Congress also demanded that Prime Minister Narendra Modi take the initiative to announce the probe. The Congress' stance comes on the heels of reports that France has launched an investigation into allegations of corruption in the Rs 59,000 crore raffle deal. The Financial Crimes Branch of the French Prosecution Service is investigating.
'The corruption in the raffle deal is now clear. With the government ordering an inquiry in France, the position of the Congress and Rahul Gandhi on the issue was established to be correct. The French government has acknowledged corruption in the deal. Therefore, we demand that Prime Minister Modi come forward and announce the inquiry of the Joint Parliamentary Committee. This is not an issue between the Congress and the BJP. It is a matter of national security and corruption in the defense deal, "said Randeep Surjewala, chief spokesman for the Congress.
During the UPA government, the move was to provide Rs 526 crore each for warplanes. But in 2016, it raised it to Rs 1,670 crore. The Congress also alleged that there was an earlier agreement for the transfer of technology. The allegations stem from the purchase of 36 warplanes worth Rs 59,000 crore. The agreement was between the Governments of India and France. India has been accused of buying aircraft at exorbitant prices and failing to transfer technology.