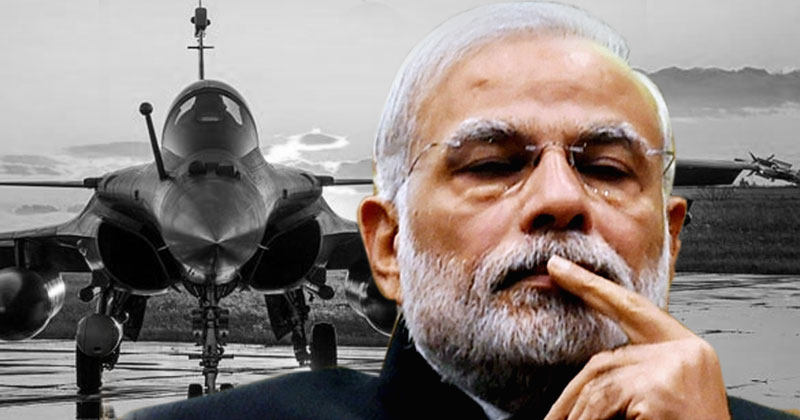 New Delhi: France has launched an investigation into allegations of corruption in the Rafale warplane deal. A judicial inquiry has been launched into allegations of corruption in the agreement with India. If the deal is found to be abnormal, the referendum will again be a headache for the Modi government.
The investigation is being conducted by the Financial Crimes Branch of the French Prosecution Service. A special judge has been appointed for this purpose. According to the French website, the investigation began on June 14 Mediapart Reporting. The French government was forced to announce an investigation in the wake of numerous investigative reports of irregularities in the agreement. Complaints were also made to the Paris Tribunal alleging corruption, influence, money laundering, bias, and unnecessary tax breaks. The complaint was filed by a representative of a French anti-corruption NGO. The allegations against former French President Franois Hollande will also be investigated. It is learned that Anil Ambani's Reliance Group is under investigation for its role in the deal.
The Modi government has been widely accused of corruption in the purchase of 36 Rafale fighter jets for Rs 58,000 crore. Attempts to purchase Rafale fighter jets from France began during the UPA government. At that time, it was agreed to buy 126 aircraft for Rs 79,200 crore. But after the Modi government came to power, the contract was slashed and an agreement was reached to buy 36 aircraft for Rs 58,000 crore. The high-profile allegations in India are that the aircraft was bought at a high price and the technology was not transferred. It was alleged that the Modi government was subverting the agreement put forward by the UPA government in the national interest. Congress leaders, including Rahul Gandhi, have strongly accused the deal of corruption.
An investigation into the deal in India found no irregularities. But there is no doubt that the Modi government will be hit hard if an investigation in France finds corruption in the contract. Anyway the re-filling of the raffle in the news has created a headache for the center.
* Former French President Franois Hollande and Prime Minister Narendra Modi in the picture