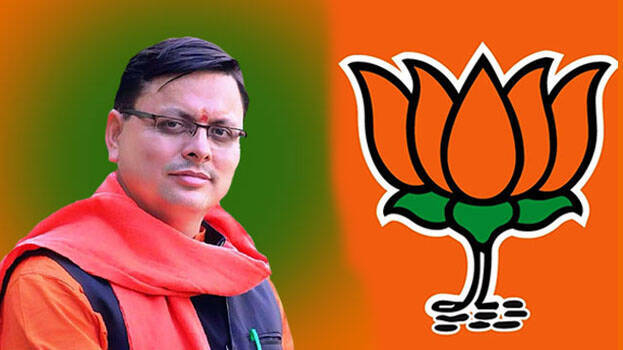 Dehradun: Pushkar Singh Dhoomi will lead Uttarakhand in the coming days. Pushkar, a BJP MLA from Khatima, was elected Chief Minister by the BJP Assembly today. With this, Pushkar Singh has become the third Chief Minister of the state in four and a half years.
2022 is the first assembly election in Uttarakhand. Pushkar Singh Dhami, 45, has been tasked with preparing the party for elections and leading the government for the next seven months.
Pushkar was elected as the new Chief Minister on Friday after Chief Minister Tirath Singh Rawat on Friday tendered his resignation to Governor Baby Rani Maurya after a four – month rule. Tirath resigned to overcome the constitutional crisis as he could not hold by-elections in the Kovid situation. According to reports, Pushkar Singh Dhoomi will take over as the Chief Minister today.