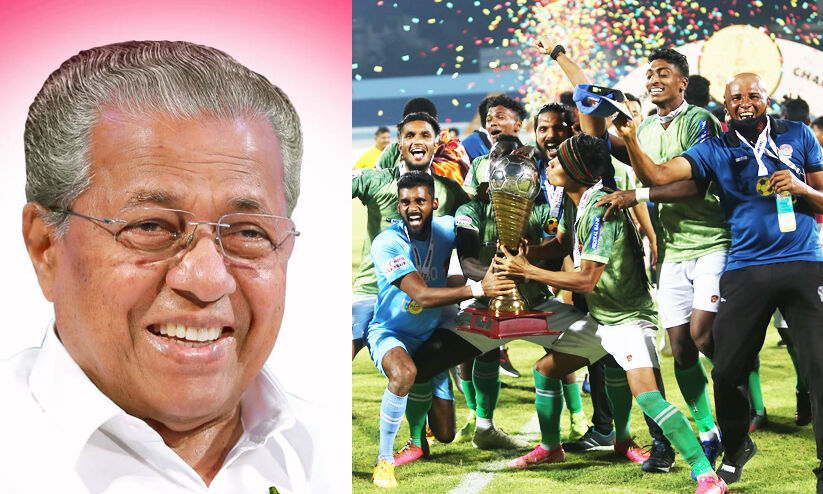 Thiruvananthapuram: Chief Minister Pinarayi Vijayan congratulated the Gokulam Kerala football team for winning the I-League title.
"I congratulate Gokulam Football Club on winning the I-League. This is a proud achievement for the sports sector of Kerala. Congratulations to the winning team and coaches for their outstanding performance. I hope this victory inspires more achievements in the future, "the Chief Minister wrote on Facebook.
Wu (Tim Dim Road Athletic Union) beat FC 4-1 in the decisive match of the I-League Gokulam won the title. Two years ago, the Durand Cup was Kerala's proudest goal. Kulam is the first Kerala team to win the I-League / National League this year. Club in the history of Indian football. My name is written on it.