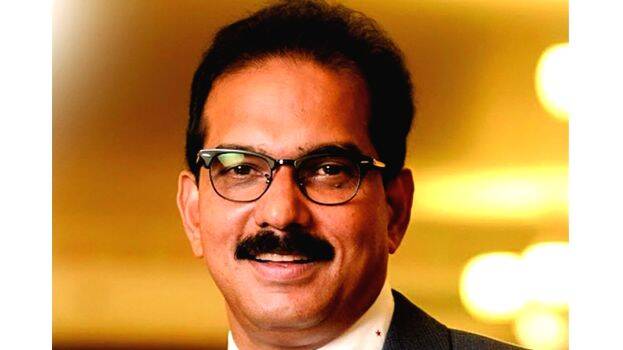 Kochi: Sabu Jacob, chairman of Kitex Group, said the Kitex Group was withdrawing from projects worth Rs 3,500 crore signed with the government in protest of the ongoing harassment by various government departments. The withdrawal is from the projects signed at the Ascend Kerala Global Investors Forum held in Kochi in 2020.
During the last one month, 11 inspections were carried out on the Kitex units. A team of about 50 officials in 10 to 15 vehicles is inspecting the factory, which employs more than 10,000 people, to catch the terrorists. Sabu Jacob said about 400 people, including women, had been questioned so far but had not been told what had been found or what the crime was.
35,000 lost
Employment
Kitex is withdrawing from a total of 35,000 employment projects, including an apparel park that will employ 20,000 people, three industrial parks in Thiruvananthapuram, Ernakulam and Palakkad that will provide employment to about 600 entrepreneurs and 5,000 jobs each. Proceedings for the Apparel Park had begun. The target was to complete the project by 2025.
Kitex Group
Kitex, which started with ten employees in 1968, is today the largest employer in the private sector in Kerala; 15,000 directly. The company has several foreign and domestic brands such as Anna Aluminum, Saras, Lungi, Bedsheet and Scooby.
Kitex products are exported to the stores of leading companies abroad, including Walmart. Kitex Garments's specializes in products for newborns up to 24 months of age. Kitex is the second largest baby clothing market in the world.
No way, sorry Malayalees!
"Kerala has moved up from 18th to 28th position in the investment friendly rankings. UP, which was far behind, is in second place today. 75 lakh people are unemployed in Kerala. After leaving Kerala, industrialists are welcomed on the red carpet. Hypocritical environmentalists, some bureaucrats and politicians are hindering Kerala's progress. Why invest in Kerala and take risks? So no further. Sorry Malayalees, "said Sabu Jacob.