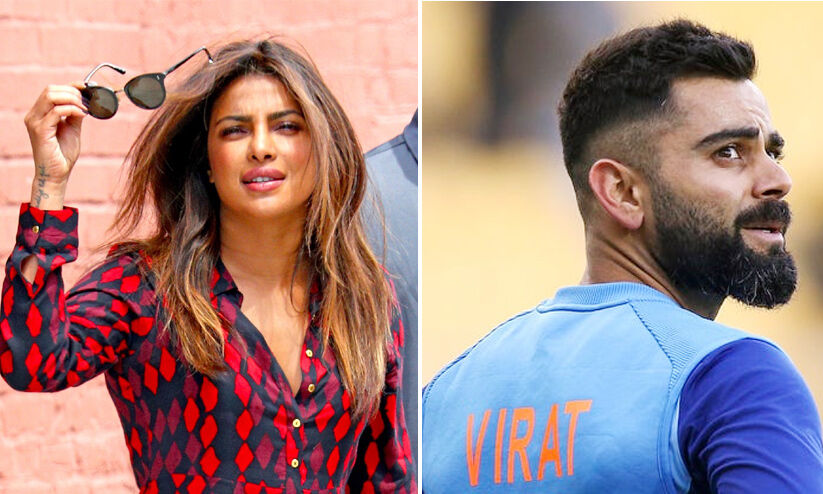 Indian cricket team captain Virat Kohli and Bollywood star Priyanka Chopra have been named the richest people on Instagram this year. They are the only Indians to make it into the top 30 on the list. Kohli is ranked 19th and Priyanka is ranked 27th. Virat Kohli, who was ranked 23rd last year, has moved up to 19th position this time.
Kohli earns Rs 5 crore ($ 680,000) for a single Instagram post. Priyanka, ranked 27th on the list, earns $ 403,000 (approximately Rs 3 crore) for every promotional post she posts on Instagram. Priyanka was ranked 19th last year. Virat Kohli has 132 million followers on Instagram and Priyanka Chopra has 65 million followers.
With 308 million followers on Instagram, football legend Cristiano Ronaldo tops the list of the richest. Ronaldo earns Rs 11.9 crore for a sponsored post. Next to the star is Hollywood superstar Dwayne 'The Rock' Johnson. He gets Rs 11.3 crore per post. Third pop singer Ariana Grande gets Rs 11.2 crore. Kylie Jenner and Selena Gomez are also on the list. The list of the richest people on Instagram is released every year.