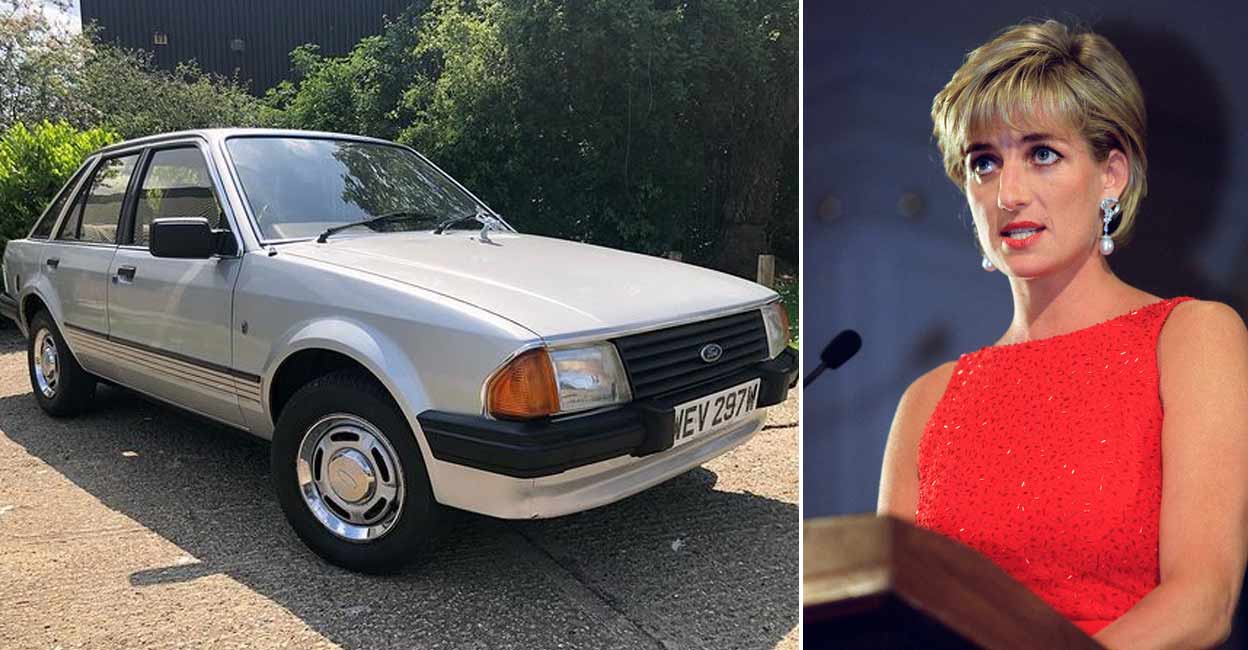 Princess Diana's car fetched 52 52,000 (approximately Rs 53.48 lakh) at auction. The 1981 model Ford Escort Ghia Solan, used by Princess Diana when she was a member of the British royal family, went up for auction. The sale took place on the 29th of this month at the Royalty, Antiques and Fine Art Sale organized by Riemann Dancy in Essex. It was expected to be around 300 30,000 to 00 50,000. The auction fee was 52,000.
The main feature of this Ford 'Escort' is the car that Prince Charles gifted to Princess Diana at the engagement ceremony held two months before the royal wedding. Received in May 1981, the five-door hatchback was used by Princess Diana until August 1982.
However, the car remained in oblivion for two decades after Princess Diana was killed in an accident on the outskirts of Paris on August 31, 1997. Auctioneer Riemann Dancy claims that the car, which arrives with the original registration of the Linger 297, has been kept intact.
According to the odometer, the car, which has covered 83,000 miles (approximately 1,33,575 km), has not undergone any change in color or upholstery. The bonnet of the car also features a silver frog symbol, reminiscent of a gift from Lady Sarah Spencer, Diana's sister. Therefore, Riemann Dancy thinks that this car is important for those who are looking for vehicles of historical significance.
Many pictures of Princess Diana driving this 'escort' have been circulating before. The most notable of these is the picture of Diana observing Prince Charles playing polo on a field in the distance. Princess Diana, who was much celebrated and praised during her lifetime, was also passionate about the cars she chose. The 'Audi Convertible' they used went up for auction last year for 58,000 (approximately Rs 59.92 lakh).
English Summary: Car given to Princess Diana from Prince Charles sells for ,000 52,000