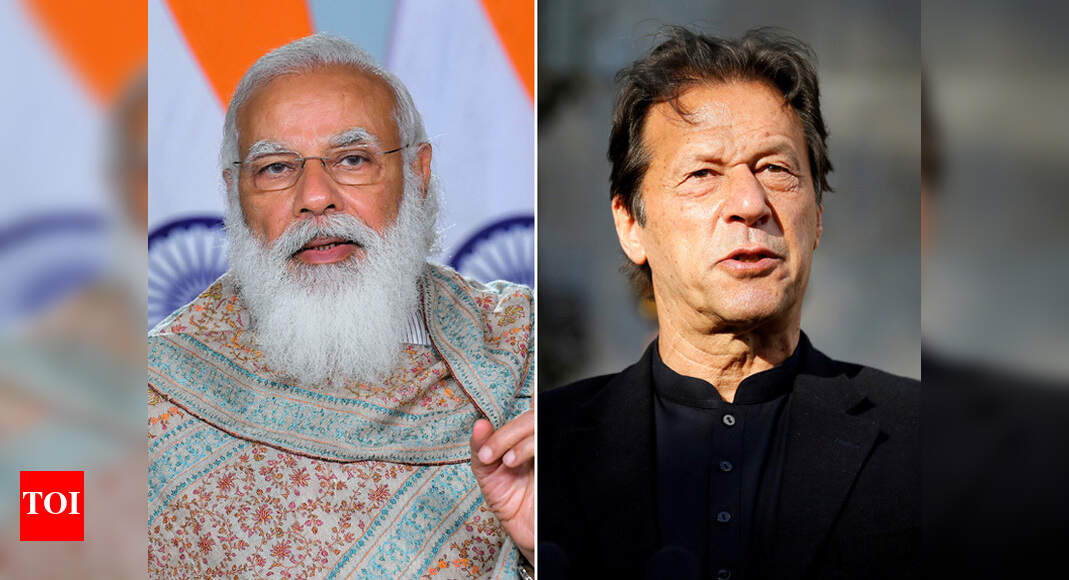 NEW DELHI: Prime Minister Narendra Modi wrote a letter to his Pakistani counterpart Imran Khan greeting the inhabitants of the country on the occasion of Pakistan Daypeople familiar with the development told PTI.
According to Dawn's website, Prime Minister Modi told Imran that India wants cordial ties with Pakistan.
"As a neighboring country, India wishes cordial relations with the Pakistani people," Modi wrote. "For this, an environment of trust, devoid of terror and hostility, is imperative," he said.
The Prime Minister also sent his best wishes to the people of Pakistan following the Covid-19 pandemic.
"In this difficult time for humanity, I would like to send my best wishes to you and the Pakistani people to face the challenges of the Covid-19 pandemic," he wrote to his Pakistani counterpart.
Sources said it was a routine letter sent every year.
The neighboring country celebrates March 23 as Pakistan Day.
Previously, Prime Minister Modi wished Imran Khan a "speedy recovery" when the latter tested positive for the coronavirus.