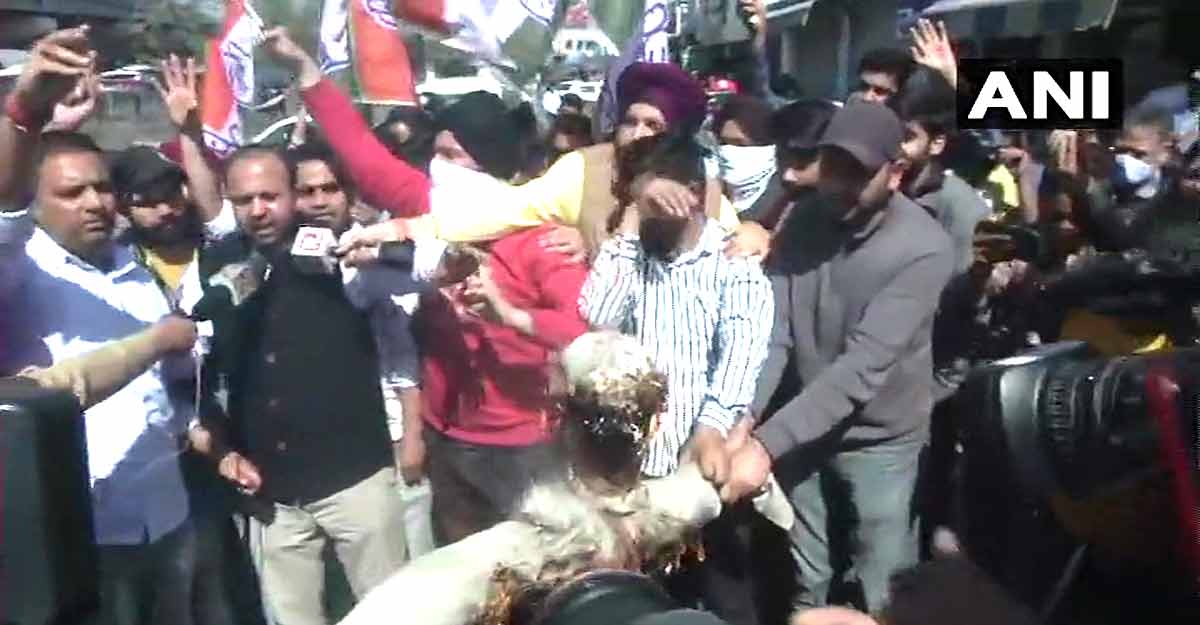 Jammu: Congress workers have burnt the coffin of senior leader Ghulam Nabi Azad in protest against his alleged anti-party activities and praise for Prime Minister Narendra Modi. Protesters raised party flags and said they would fight against anyone who questioned the leadership of Sonia Gandhi and Rahul Gandhi.
'The G-23 meeting in Jammu was convened under the leadership of Azad to weaken the Congress. This was on the instructions of the BJP. How can one tolerate praising Modi for abolishing the statehood of Jammu and Kashmir? Azad has been a member of the Rajya Sabha several times. He was the Chief Minister of Jammu and Kashmir. Congress gave him high positions. When the Congress was weak, he had to use his wealth of experience to revive the party, "a Congress leader said during the protest.
Ghulam Nabi Azad had praised the Prime Minister after he told a conference in Jammu yesterday that the Congress was weakening. Azad told a gathering of Gujjars that the people should learn from Modi, who has not forgotten his path as Prime Minister. 'Modi has not forgotten his own roots. He proudly describes himself as a tea seller. Despite his political differences with Modi, he is a humble man, "said Azad.
Azad's remarks came as Rahul Gandhi was constantly attacking Modi on various issues. Azad led 23 leaders (G-23) who had earlier written letters to Sonia Gandhi expressing dissatisfaction with the working of the Congress leadership. The Azad-led team also includes senior leaders Kapil Sibal, Anand Sharma, Bhupinder Singh Hooda and Raj Babbar.
SumEnglish Summary: Congress workers burn effigy of Ghulam Nabi Azad for praising Modi