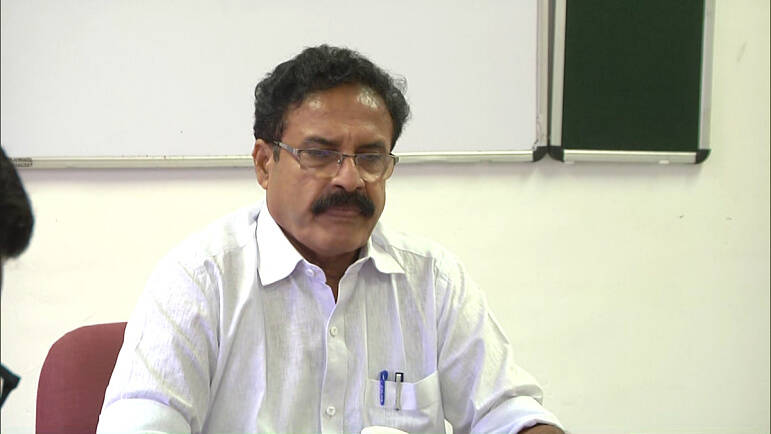 Thrissur: Thrissur mayor MK Kumar has alleged that the policemen on duty are not respecting him. Varghese lodged a complaint with the DGP. Though the DGP directed to take action after examining the complaint, the Thrissur Range DIG has not taken a decision. The Police Officers' Association, meanwhile, said the mayor was not told in the police standing order to salute.
MK said all mayors have the same experience. Varghese's argument. As the mayor's vehicle leaves, police officers on duty evacuate unnoticed. According to the protocol, the position of the mayor is next to that of the governor and the chief minister.
For 18 positions in standing order
There are 18 positions in the Standing Order on Salute: President, Vice President, Prime Minister, Governor, Chief Minister, Ministers, Judges and Collector. There is no mayor in this group. The protocol pointed out by the mayor is believed to have been during the VVIP visit of the President, Vice President and Prime Minister. The mayor is considered after the governor and the chief minister when visiting the corporation limits.
There is no going back on the complaint
The mayor is adamant that this is not a personal complaint and that the position of mayor should be respected. The mayor said he was a former soldier and was well aware of such things and would not back down on the complaint.
'Duty on the road is not to salute'
Thrissur Mayor MK Varghese's complaint that the police are not saluting him. CR Biju, general secretary of the Police Association, said that police officers in uniform on the streets of Kerala were not there to salute anyone. They are part of the official routine, including traffic control.
Police Officers Association State President R.K. Prashant's response was: 'The police officers on the road are not politely stopped to honor the high-ranking people passing by. Designed to ensure the smooth ride and safety of vehicles and pedestrians passing through the streets. This is the reason why no one is compelled to salute the officers on traffic duty and the high-ranking people passing by.