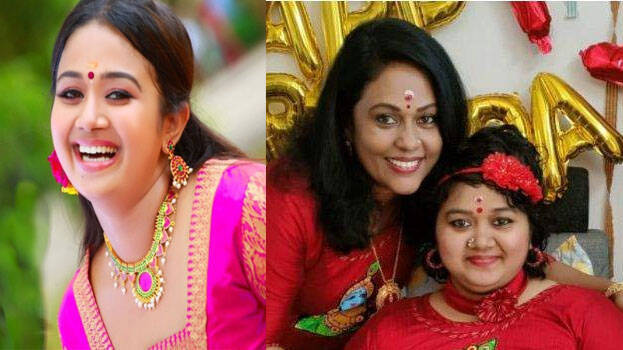 Actress Seema G Nair reveals her current condition through a YouTube video. Saranya was admitted to the hospital last month after contracting Kovid. Pneumonia was also affected. The actress has been undergoing treatment at a private hospital for 36 days.
Saranya was admitted to a private hospital in Thiruvananthapuram on the 23rd of last month due to Kovid. She went into critical condition and was shifted to the ventilator ICU. Laid on the ventilator for several days. Kovid was negative on the 10th of this month.Brought to the room. There was a terrible fever that night. Transferred to ventilator again.
He had difficulty breathing through his mouth. The mucus became unable to spit. And so on. Oxygen is now given through the throat. Pneumonia came very seriously. One by one he was going through all the serious illnesses.
While undergoing treatment at Sree Chitra, there was some relief in terms of money. Now, when he was taken to a private hospital, the cost of treatment was unbearable. Admitted 36 days later. Can you imagine how many lakhs of rupees we would have spent in that hospital. There is no point in blaming them. The system is like that. The bill is coming. The treatment is given to the maximum extent possible.
It is an expensive antibiotic. Now the bed sore is starting to come. Once this happens, the infection will definitely come. There was an infection in the blood. I do not know what to say. Doctors are also working for her. It is said that oxygen support is always needed even when brought home.
Chemo was started at this hospital yesterday as it was a condition that could not be taken to the RCC. Can't speak because the tube is stuck in the throat. Really don't know what to do. The soil in the foothills is all but washed away. Not sure what to do. But everyone should pray. Despite all these ailments, Kovid is still coming back to life. That too is wonderful. He is still in the ICU. This is the new feature of Saranya. Everything is still a question mark. How can I move on? "Said Seema G Nair.