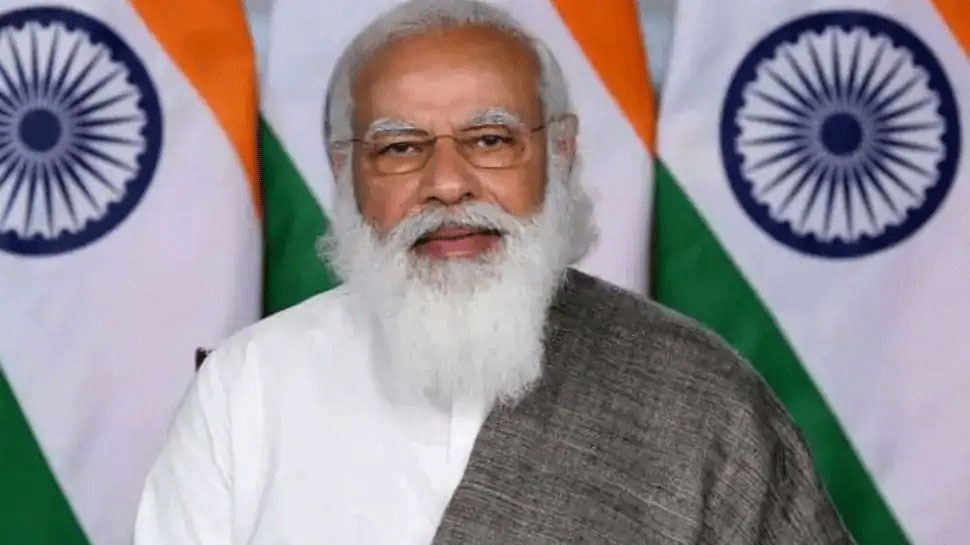 New Delhi: The Union Cabinet is reportedly gearing up for a comprehensive reshuffle. According to reports, the move is aimed at expanding the portfolio to include more newcomers and bring in those who have performed poorly to party positions.
Prime Minister Narendra Modi (PM Modi) According to some national media reports, an agreement has been reached with Home Minister Amit Shah and BJP national president JP Nadda to bring 25 people to the Union Cabinet.
Also Read: Prime Minister Narendra Modi says Digital India is the motto of the country's power
At present, there are 53 ministers in the second Modi government. According to the constitution, the Union Cabinet can have up to 81 members. The Prime Minister intends to expand his cabinet to take advantage of this opportunity (PM Modi) Indication as intended. Many of the ministers who have excelled are likely to continue.
In the meantime, there are indications that a shortlist of those to be considered as ministers has been prepared. Uttar Pradesh Modi's cabinet expansion will take place ahead of next year's assembly elections and the 2024 general elections in five states.
It is also possible to remove some of the portfolios from the various portfolios that are being run as part of the cabinet expansion.
There are indications that Jyotiraditya Scindia, who left the Congress for the BJP, Sarbananda Sonawale, who gave way to Himanta Biswas Sharma in Assam, and Sushil Kumar Modi from Bihar will join the cabinet.
Also Read: PM Modi – J&K Leaders Meeting: Jammu and Kashmir's special status will not be restored, elections will be held, PM at all-party meeting
Similarly, Narayan Rane and Bhupendra Yadav from Harashtra may also join the cabinet. There are reports that Gandhi, Ramshankar Katheria, Anil Jain, Rita Bahuguna Joshi and Zafar Islam are likely to get ministerial posts from UP.
There are also indications that Anupriya Patel of the BJP ally Apna Dal is on the list. Apart from this, some from the Bengal BJP, which has been fighting hard in the Assembly elections, may come to the cabinet.
Chirag's uncle Pashupati Paras, who defected from the LJP to replace his son Chirag Paswan, is reported to be in the cabinet following the death of Ram Vilvas Paswan. But it is not yet clear whether Nitish Kumar will join the JDU cabinet.
Also Read: One country single vaccine policy, free vaccine for all, the center will no longer directly manage vaccine distribution
But there are reports that the JDU wants two ministries. There are indications that the Prime Minister has attended several meetings over the past month in connection with the cabinet reshuffle, in which he directly assessed the past performance of all the ministers.
The latest news is now in your hands … News is available in Hindi, Tamil, Telugu and Kannada besides Malayalam. ZEEHindustanApp Click on the link below to download …
To subscribe to our social media pages
Twitter
,

Facebook
Click on the links