India
oi-Ajmal MK
New Delhi: Prime Minister Narendra Modi today met Union Home Minister Amit Shah, Defense Minister Rajnath Singh and National Security Adviser Ajit Doval. News agencies report that the crucial meeting began at 4 p.m. The Prime Minister convened an emergency meeting in the wake of Sunday's drone strike on the Jammu airbase and its aftermath.
Mayawati shocks opposition, panchayat president fights no longer with BJP
Two blasts rocked the air force base at Jammu airport just after midnight on Sunday. The blast occurred at intervals of two hours and five minutes. The blast in the technical area of ​​the airport damaged some buildings and slightly injured two Indian Air Force personnel. The investigation team concluded that the attack was carried out using a drone.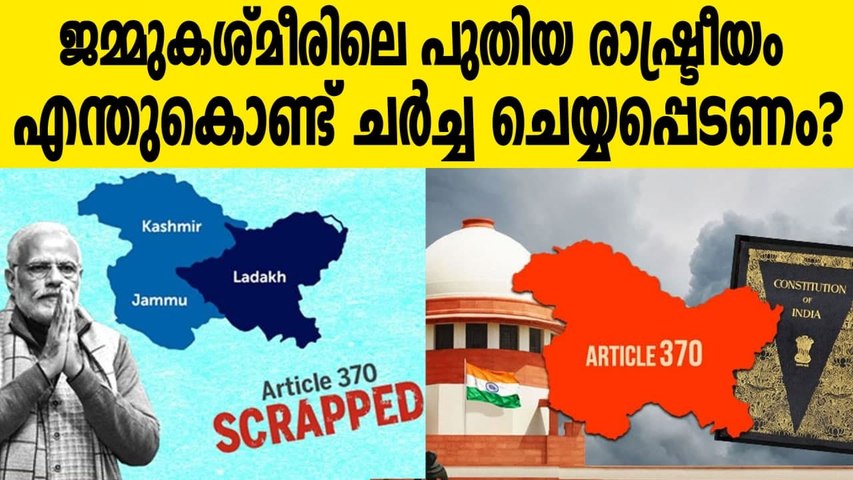 What is delimitation and why it is so crucial and controversial in J&K | Oneindia Malayalam
Jammu Airport is located at a distance of 14 km from the Pakistan border. Jammu and Kashmir Police Chief Dilbag Singh has said that he suspects Lashkar-e-Taiba, a Pakistan-based militant group, of being involved in the attack. The same group is suspected to be behind the drones found near the military base on Monday.
False propaganda related to vaccination: No one should believe: PM

3.77 crore doses of vaccine delivered in six days; The Prime Minister assessed the progress

The Prime Minister expressed satisfaction with the speed of vaccination and gave two doses to 5.6 per cent of the adult population.

The glory of Indian traditions should be reflected in Ayodhya; Prime Minister at the review meeting

Pawar, Rahul to step down, debate in front of Sonia, new move …

There is no other government like the Modi government that plunders the people: the CPM

Jammu and Kashmir will become a state again at the right time: PM at all-party meeting

Rahul in 2024 … Congress to equip Shiv Sena and UPA with first move?

The Prime Minister has not decided whether to hold elections in Kashmir at the state level

This is the first move by the Modi government; What was reserved at 3 o'clock … complete information

Elections to be held in Kashmir, no decision on state status; The all-party meeting is over

In 12 states, Modi's opponent is Rahul Gandhi, behind Mamata, Pawar is not in the fray, the survey said
English summary
PM narendra modi Meets Amit Shah, Rajnath Singh and Doval over Kashmir issue
Story first published: Tuesday, June 29, 2021, 17:26 [IST]