India
oi-Vaisakhan MK
New Delhi: The Modi government is preparing for a major overhaul. The prime minister is aiming for a major overhaul ahead of the five state elections. Jyotiraditya Scindia will play a crucial role in the cabinet. It will also be in retaliation for helping the BJP recapture Madhya Pradesh. Sarbanand Sonowal, who vacated the Chief Minister's post for Himanta Bishwa Sharma, will also be in the cabinet. It is reported that the cabinet will be reshuffled in the next two days.
Meanwhile, the BJP plans to oust Chirag Paswan. The BJP has decided to appoint Paswan's uncle Pasupathi Paras as Union Minister. Ram Vilas Paswan, the late LJP founder Pashupati Paras, will take over the ministry post. With this, the LJP will also get representation in the cabinet. Earlier, the LJP was split by Pasupathi Paras. It is still unclear whether the JDU will be in the cabinet.
The JDU had abstained from forming the cabinet in 2019, saying the BJP was not considering it properly. Nitish Kumar is hoping for two ministries. Lallan Singh, Ramnath Thakur and Santosh Kushwaha are being considered for the ministry. BJP leader Sushil Kumar Modi from Bihar, Narayan Rane and Bhupendra Yadav from Maharashtra are also likely to be in the Modi cabinet. After more than a month of discussions and inspections, a shortlist of ministers was finally drawn up.
Meanwhile, there are indications that there will be more ministers from Uttar Pradesh this time as the polls prepare. The names of Varun Gandhi, Ramshankar Katheria, Anil Jain, Rita Bahuguna Joshi and Zafar Islam are from UP. Anupriya Patel, the BJP's ally in UP, may also feature in UP. Ajay Bhatt and Anil Baluni from Uttarakhand are being considered. Pratap Sinha from Karnataka is also being considered.
Bengal will also get more representation this time. The names of Jagannath Sarkar, Shantanu Thakur and Nitheet Pramanik are in front. Brijendra Singh from Haryana, Rahul Kaswan from Rajasthan, Ashwani Vaishnav from Odisha, Poonam Mahajan from Maharashtra or Pritam Munde or Parvez Verma or Meenakshi Lekhi from Delhi will be in the cabinet. Modi, Amit Shah and JP Nadda discussed the names at the meeting. Each minister will be appointed for the next Lok Sabha elections.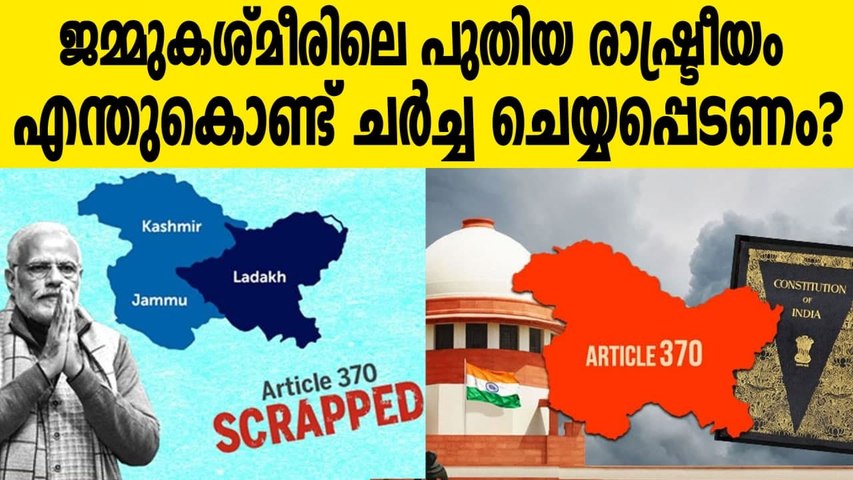 What is delimitation and why it is so crucial and controversial in J&K | Oneindia Malayalam
100th Anniversary of the Chinese Communist Party: Protest in front of the Chinese Embassy
Modi has examined how ministers and departments worked in the second wave of Kovid. Only the best of them will be in the cabinet. The rest will be out. Additional portfolios from Prakash Javadekar, Piyush Goyal, Dharmendra Pradhan, Nitin Gadkari, Harshavardhan, Narendra Singh Tomar, Ravi Shankar Prasad, Smriti Irani and Hardeep Singh Puri will be given to the new ministers. Up to 81 ministers can be included in Modi's cabinet. Currently it is only 53. It could be up to 28 ministers.
Rokkibhai Yash's Home Entrance: Star-studded pictures with family in spacious home
Tejaswi and the Congress should not have a third front, with 5 parties, the game is changing !!

The only thing is to solve the vaccination shortage, Rahul mocks Modi's Mann Ki Baat

Priyanka announces 'Mission UP': It is not too late .. No alliance, only BJP is the target

False propaganda regarding vaccination: No one should believe: PM

3.77 crore doses of vaccine delivered in six days; The Prime Minister assessed the progress

The Prime Minister expressed satisfaction with the speed of vaccination and gave two doses to 5.6 per cent of the adult population.

The glory of Indian traditions should be reflected in Ayodhya; Prime Minister at the review meeting

Pawar, Rahul to step down, debate in front of Sonia, new move …

There is no other government like the Modi government that plunders the people: the CPM

Jammu and Kashmir will become a state again at the right time: PM at all-party meeting

Rahul in 2024 …. Congress to equip Shiv Sena and UPA with first move?

The Prime Minister has not decided whether to hold elections in Kashmir at the state level
English summary
pm modi set for a mega cabinet expansion, jdu and ljp may get ministers