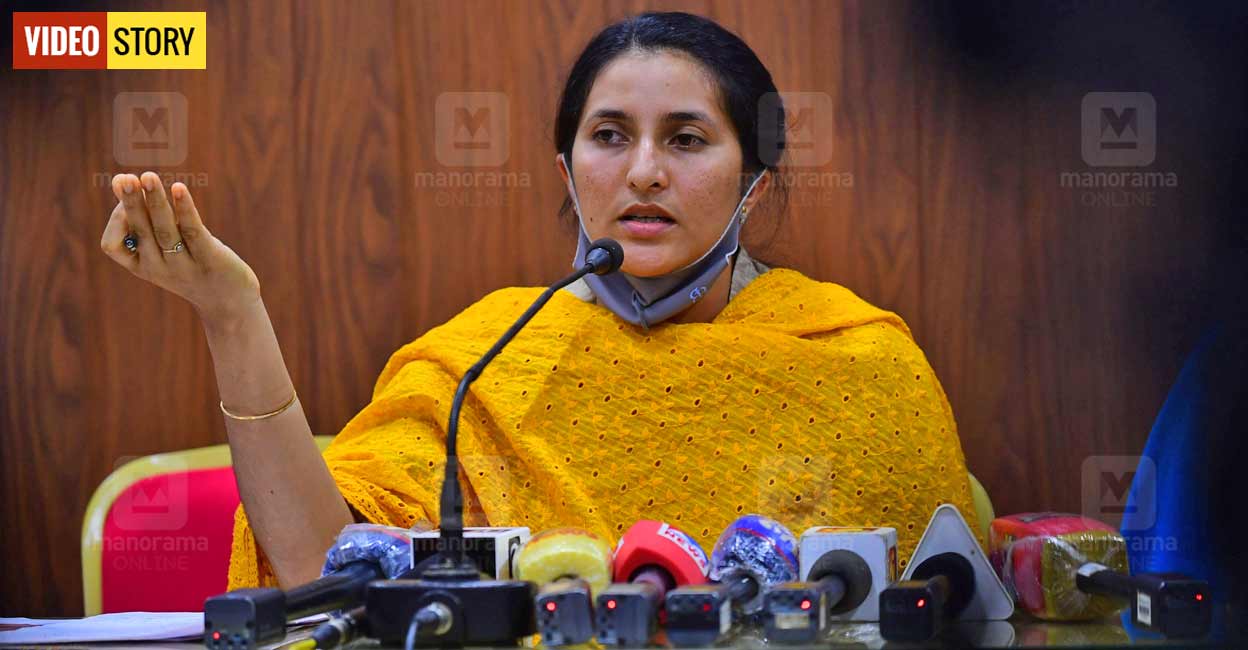 Thrissur: Olympian Mayukha Johnny has said that he will go ahead till justice is served on the complaint that his friend girl was molested. Defendants will not bow their heads in the face of threats and defamation campaigns. Pinarayi has faith in the government and the police. Mayukha told Manorama Online that she had called PT Usha and expressed her support in this regard. Mayukha reacted when the accused in the case called a press conference. MC, who was the chairperson of the Women's Commission. Mayukha had yesterday alleged that he had intervened to save the accused in the Josephine torture case.
On July 9, 2016, a case was registered with the Alur police alleging that Mayukha's friend was raped by a Muringur native and copied nude photos while no one was at home. The girl was initially mentally unprepared to file a complaint. The girl's parents were exhausted by various ailments. The girl was not married at the time. When she was harassed again after her marriage in 2018, her husband suggested she file a complaint. Only recently has he learned of this.
Initially the girl was not ready to complain. It is ready after a lot of counseling. He intervened because it seemed inappropriate to remain silent as a person who knew about the incident and as a friend of the girl. Still, the complaint does not feel delayed. Persecution is persecution no matter how many years.
This is a rape case, a crime. My fight is against not getting justice to my friend. All the other friends came forward with support. PT Usha was called after seeing the news. As an Olympian he has never influenced anyone. Pinarayi has faith in the government. A complaint of harassment was lodged at the local station. At that time he did nothing as an Olympian. The police thought they would intervene. But after four months of no progress in the case, a letter was recently sent to the Chief Minister. There was a note in it. In the note, Mayukha said that he was a friend and requested the Chief Minister to consider the case.
Meanwhile, the opposition came to the scene with the argument that the allegation of Olympian Mayuka Johnny that his friend was tortured was fabricated. A section is creating fake cases using Mayukha Johnny. All the allegations against the accused Mayukha are false. Women's Commission chairperson M.C. Opposition parties have stated they will not run in the by-elections.
English Summary: Olympian Mayookha Johny Clarifies on Covered up Rape Case of her Friend