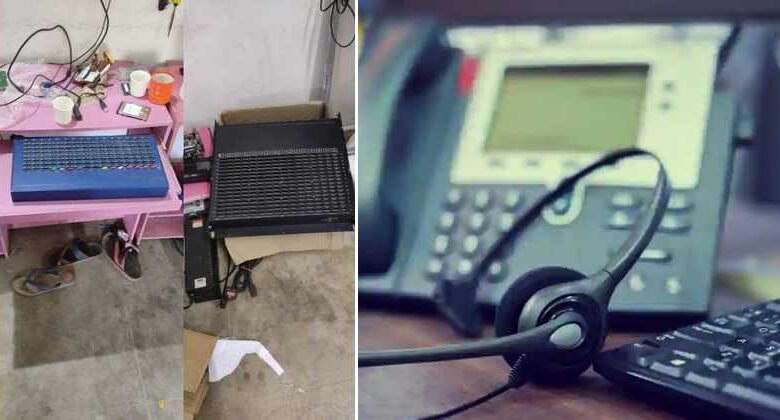 Kozhikode: Police say a parallel telephone exchange found in the city was used to transfer phone calls from abroad. The police have decided to investigate whether such calls were used for money laundering or other anti-government activities.
A parallel telephone exchange known as the Hundi Phone was found by Kozhikode police and IB officials yesterday. Modem and inverter batteries were confiscated to adjust phone calls from four buildings. The main activity was centered around the building in the think tank.
Devices and a special application for operation were set up to divert phone calls elsewhere. Officials from the Intelligence Bureau also took part in the investigation as it was an operation that bypassed the Telecom Regulatory Authority.
The Intelligence Department will check the phone numbers called through this exchange. Jurais, a native of Kolathur, was arrested in connection with the incident. Police are also trying to nab the other accused.