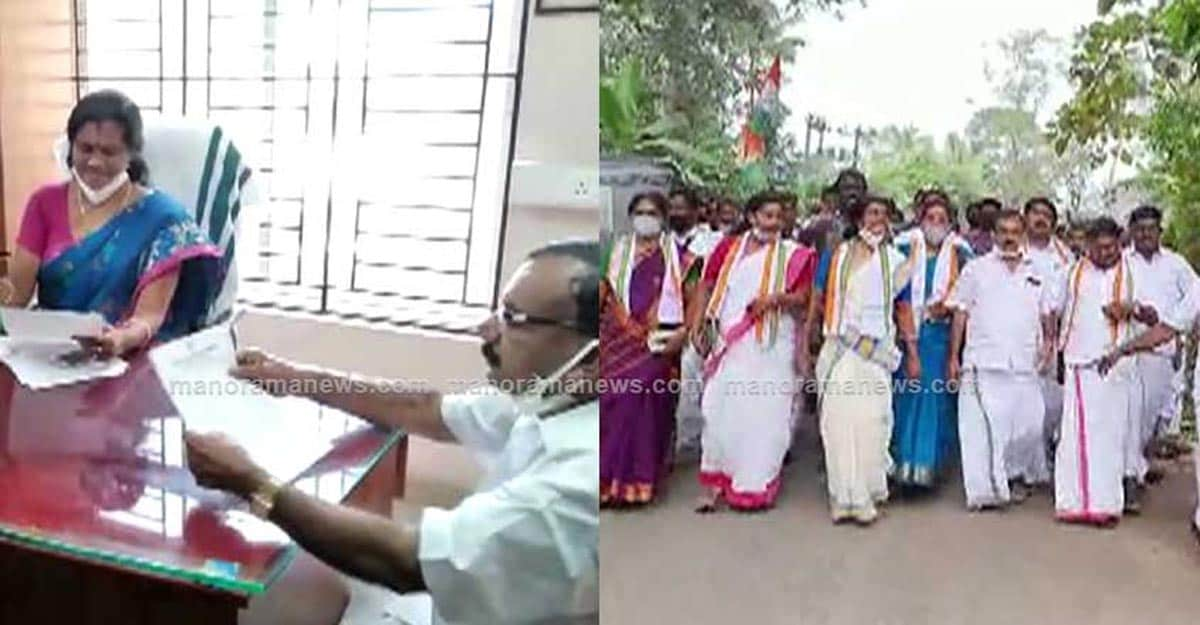 Thiruvananthapuram: Disciplinary action has been taken against Vembayam Grama Panchayat President Beena Jayan and Vice President Jagannathan Pillai. Both were expelled from Congress for not resigning as per party instructions. The resignation was prompted by the SDPI's support in the presidential election. The local leadership had rejected the Congress' suggestion that the SDPI-backed Vembayam Gram Panchayat should be abandoned.
The president and the block committee explained that they had gained power through a lottery and that they did not know who had voted in their favor before. It was 25 years later that the UDF came to power in Vembayam. In the 21-member panchayat, the LDF had eight members and the UDF seven. With the SDPI member supporting the UDF in the polls, both the fronts became equal.
In the ensuing draw, the UDF came to power. Although the LDF abandoned the SDPI-backed government in many places, the UDF's continued criticism drew criticism. With this, the DCC asked the president of Vembayam to resign. But Beena Jayanta's response was that she did not know this.
The Congress Block Committee was also not ready to accept the DCC's demand. The Congress district leadership reiterated that it would have resigned if it had the support of the SDPI. He warned that disciplinary action would be taken if the decision was not accepted.
Action against those who violated the Congress whip
The Congress has taken legal action against those who violated the party's whip in the local body elections for president and vice-president.
Councilor G. Sukumari, who annulled his vote to facilitate the victory of the Left candidate in the Neyyattinkara Municipal Council election, and L. Christudas, a former Panchayat President who had abstained from voting for the Congress candidate in the Thirupuram Grama Panchayat Presidential election and voted for the BJP's Presidential candidate in Vilapil Grama Panchayat. President Neyyattinkara Sanal issued a show cause notice.
The DCC president said he would take legal action against them for canceling their membership under the anti-defection law. VR Aneesh was expelled from the primary membership of the Congress. A show cause notice was also issued to A. Nihas who acted against the decision of the Parliamentary Party during the election of Kilimanoor Block Panchayat President.
English Summary: Congress action against president and vice president in Vembayam Panchayat