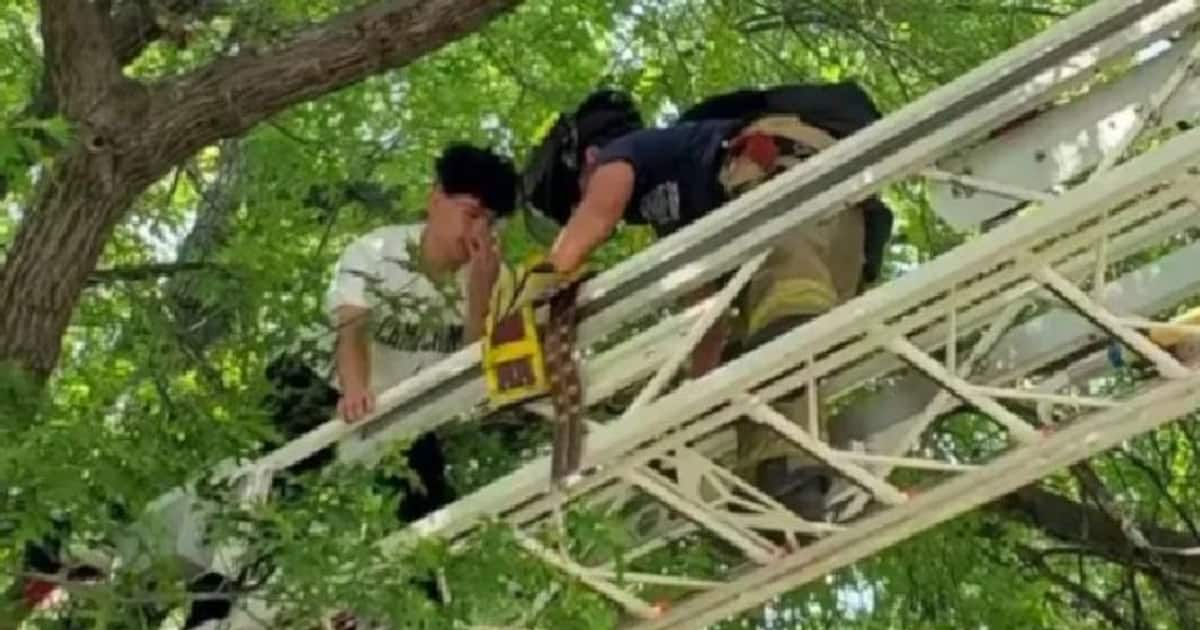 Oklahoma City, First Published Jul 2, 2021, 11:59 AM IST
The love and care that owners have for pets is often indescribable. Most of them try to get rid of them in any way if they get any kind of diseases or accidents.
But what if he risked his own life in the meanwhile trying to save the pet! Such an interesting news and video had been gaining attention on social media for a few days.
The news is that after the pet cat climbed the tree, the owner also climbed the tree to rescue it and was eventually trapped on top. The incident took place in Oklahoma, USA. The owner saw the pet cat climbing into a large tree near the house. Fearing that the cat would fall from the tree, he climbed the tree behind the cat.
But as he went up, he was so trapped that he could not get out of there. He and his cat were eventually rescued by firefighters. The video was shared on Facebook by the fire department.
This video was later noticed. The video has already been viewed by tens of thousands of people. Many people share this. Many people share this as a must watch video for those who have pets at home. Most of the viewers of the video are advised not to risk their lives for such adventures. At the same time, there are those who say that caring for pets can lead humans blindly.
Watch the video …
Also Read: – Survival of the fittest from tiger attack; Assisted cake
Last Updated Jul 2, 2021, 11:59 AM IST