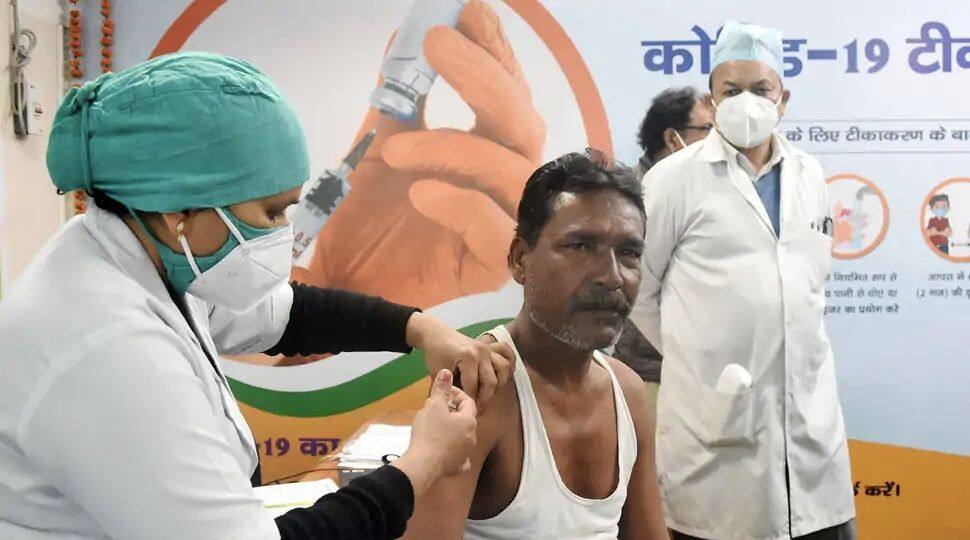 More than 39,000 beneficiaries, including 20,275 elderly people, received COVID-19 vaccines in the nation's capital on Saturday, according to official data.
In the 45-59 age group, 3,685 beneficiaries were beaten, a senior official said. As of Wednesday, 30,940 people were shot. The number fell to 29,441 as of Thursday. The tally rose again to 30,575 on Friday, according to official data shared by the health department. On Saturday, 39,853 beneficiaries were shot, officials said.
One case of minor AEFI (adverse events after vaccination) has been recorded, officials said. As part of the national mega vaccination campaign launched in mid-January, a total of 4,319 health workers (53%), against a target of 8,117, were vaccinated in 81 centers in the city on the first day.
During the first phase, from January 16, more than 3.6 lakh of beneficiaries including health workers and frontline workers, were vaccinated in Delhi. More than 5,100 elderly people in Delhi received their first injection of the vaccine on March 1, when the second phase of the vaccination campaign began in the nation's capital.
According to official estimates, there are around 43 lakh people in the specified priority category aged 60 or over and those in the 45-59 age group with comorbidities in Delhi.
People aged 45 to 59 with co-morbidities are required to produce a certificate of co-morbidity signed by a licensed physician.
A total of 20 comorbidities have been specified for vaccination, officials said.
People eligible for vaccination should also have their photo ID, including an Aadhaar card, PAN card, or voter card. On Saturday, a second dose was given to 10,470 people, officials said, adding that 3,117 frontline workers and 2,306 health workers received their first vaccine.
Live