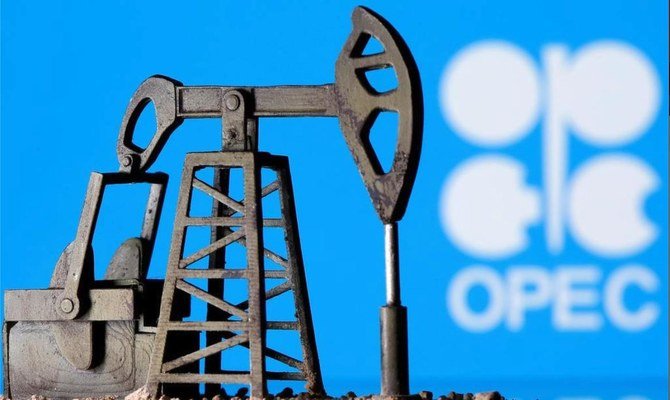 The UAE has reportedly opposed Saudi Arabia's and Russia's proposals to increase production
London: A meeting of the world's major oil-producing nations failed to reach a consensus on a decision to increase oil production in August amid rising demand and rising prices. OPEC Plus, a group of thirteen members of the Organization of the Petroleum Exporting Countries (OPEC) and 10 allies, was expected to make the decision to implement a gradual increase in oil production.
OPEC Plus has decided to cut oil production in the wake of a sharp fall in oil prices last year in the wake of the epidemic. However, production has been steadily increasing since May as prices have started to recover. OPEC members, led by Saudi Arabia, discussed the issue via teleconference on Thursday. However, OPEC failed to reach an agreement on increasing production at a subsequent meeting of the ten Russian-led allies. OPEC said in a statement that a decision on the matter would be taken at a meeting in the coming days.
Ann Lewis, an analyst at Wood McKenzie, said the decision was delayed because of concerns among producers about an increase in oil supplies in the second half of the year. Diamantino Asvedo, the current president of OPEC Plus and Angola's energy minister, said demand for oil was expected to remain strong in the second half of the year but it was not time to reduce vigilance. The corona virus is still rampant and thousands of people are losing their lives every day.He said. He added that the re-emergence of Kovid cases in many countries due to the new Delta variant is a clear reminder that uncertainty still persists.
Since 2016, the organization has been cutting production to ensure oil price stability. Last year, global demand for oil plummeted and prices plummeted as the world stagnated due to an epidemic. The Bloomberg News Agency reported, citing anonymous sources, that the oil-producing countries aimed to increase oil production by 400,000 barrels per month each month from August to the end of the year. But market observers say the UAE has opposed the proposal.
Stephen Brennock, an analyst at PVM Oil Brokerage, says millions of barrels of crude oil have been deliberately left unused since April 2020 and are part of a strategy aimed at the future. Oil prices plummeted at the beginning of the epidemic, but then rebounded to $ 75 a barrel. India, the world's third-largest consumer, has called on OPEC Plus to end production controls and allow oil prices to fall.
At the same time, it is expected that the organization will decide whether a gradual increase in production is sufficient, as suggested by Saudi Arabia, or whether a one-off increase is required by Russia. Already, OPEC Plus members have benefited from rising oil prices. But if prices continue to rise sharply, consumers may turn to sources that do not apply to OPEC Plus' production controls.
Although Russia wants to increase production sharply, demand for oil could fall again in various parts of the world, including Delta Russia, a variant of the corona virus. The sharp fall in oil demand cannot be ruled out, given the sharp rise in Kovid deaths in Russia for the third day in a row. Since December, OPEC Plus has been meeting every month to revise policies to suit new circumstances.