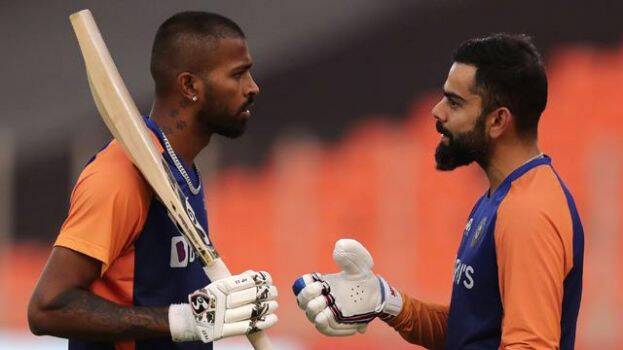 India-England third ODI today, winners series
Pune: India want to send England back without giving up a single series. England to forget the pain of losing series in Tests and Twenty20s after winning the ODI series … This is the situation when the third ODI between the two teams is flagged off in Pune today.
Today marks the end of England's two-month long tour of India. India won the four – Test series 3-1 in Chennai and Ahmedabad. They then went on to win the five-match Twenty20 series 3-2 in Ahmedabad. In Pune, India won the first ODI and England won the second ODI 1-1.
In the first match, India batted first and scored 317 to beat England by 251 runs. In the second match, India scored 336 runs but could not win. In the first match, India won the toss and elected to field. Famous Krishna, who came back strong despite batting well in the first overs of his debut match, took four wickets to disperse the English chase. In the second ODI, however, Prasidh could not repeat that feat.
The main problem facing Indian bowling is the inhibition of Jason Roy, Johnny Bairstow and Ben Stokes who are playing in good form. Stokes and Bairstow, who hit sixes without a spin-pace difference, thrashed India in the second ODI by a total of 20 sixes. Stokes hit 10 sixes, while Bairstow hit seven sixes. Kuldeep Yadav was the only batsman to hit six sixes. Kuldeep conceded 84 runs in 10 overs while Krunal Pandya conceded 72 runs in the over. Krunal flew to the gallery six times.
The absence of Ravindra Jadeja is a shadow of India's performance. Kohli is likely to replace Kuldeep and Krunal in the final over, with Yusvendra Chahal and Washington Sunder likely to replace him, but Chahal is not in good form. Krunal batting excellence cannot be ruled out completely. Criticism is mounting over the omission of Hardik Pandya from ODI bowling as part of the workload adjustment.
Live on Star Sports from 1.30pm