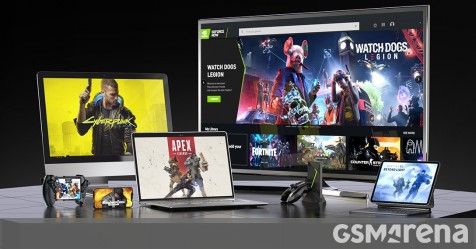 Buying a GPU is tricky at the moment – not to mention the high cost. You can try a game streaming service like Nvidia's GeForce Now instead. The company just launched the Priority membership program which allows you long gaming sessions and you can even enable RTX and DLSS.
The name of the new plan is no accident. If you've used GeForce Now before, you'll know that sometimes you have to queue for a machine to free itself before you can start your game. Well, this new tier takes precedence when queuing for a game. .
You can sign up for $ 10 per month or pay for a one-year subscription with a single payment of $ 100. If you just want a test drive, check out the free tier. Keep in mind that you are more likely to have to wait and that gaming sessions are limited to 1 hour. Also, free users can't turn on ray tracing (and you must own the games you want to play).
Regardless, the reason Nvidia introduced Priority membership is that it no longer accepts registrations for Founders' Edition accounts. These first users get acquired rights at $ 5 per month thanks to the Founders for life advantage (if you have any questions about it, here is the FAQ).
GeForce Now is now 2 years old and he's grown a lot. It supports day and date launches (like Cyberpunk 2077) and the game library now has more than 800 titles.
Nvidia is opening new data centers, which should help reduce wait times. There are currently more than 20 in the world and the existing ones are expanding.

New and Upcoming GeForce Now Data Centers
The company is also working to improve the user experience. The GeForce Now app is expected to update to v2.0.28 in about a week and it will bring better picture quality. This will be achieved through the unique adaptive Vsync technology, which will reduce stuttering and latency. New adaptive jitter reduction technology will also help increase bit rates on unstable networks.
In addition to the v2.0.28 update, 7 new games are coming now:
For more details – and if you want to sign up – you can check out the official GeForce Now page.
Source