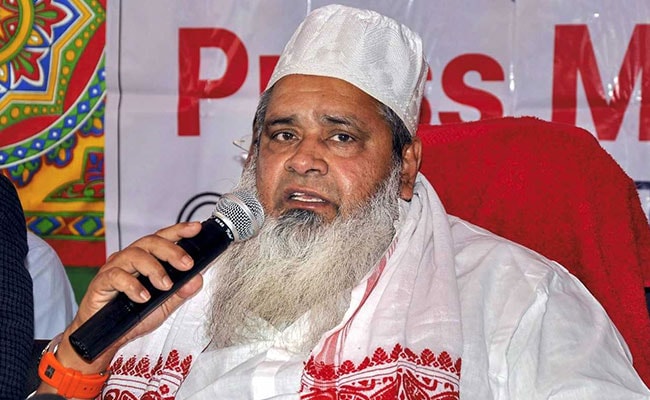 Guwahati:
Days before the start of elections in Assam, the ruling BJP declared that Badruddin Ajmal's All India United Democratic Front (AIUDF) would be the main opponent of the party, not Congress. The reprimand came from BJP's man of choice for the northeast and from Assam Minister Himanta Biswa Sarma, who admitted that Mr. Ajmal, an MP for Lok Sabha, "will always remain a factor" in the three-phase surveys of Assam.
"In the polls, there will be a fight between the BJP and the Congress-AIUDF. The regional parties have not been able to reach people as they should have. Ajmal is still a factor given the region of l "Assam. He is a threat to culture and civilization," Sarma said Thursday.
Meanwhile, BJP national vice president and party official for Assam Baijayant Jay Panda said: "Now Congress has linked up with the AIUDF and it is talking about identity politics. I think Congress is talking about its own survival. They should focus on Congress. bachao, not Assam bachao. Tardun Gogoi avoided AIUDF and Ajmal like the plague, in order to be communal. BJP represents Indianness. We are on the safe side. "
Assam will vote for a new government in more than three phases from March 27 and its results on May 2. The state is expected to experience a heated struggle this time between the ruling BJP, battling resentment over issues such as the new citizenship law of the center, and the alliance. between Congress and AIUDF. What makes it a three-point fight is a clutch of new parties born out of the agitation against the Citizenship Amendment Act.
The BJP trained its guns at the AIUDF for months before the elections. Controversial BJP MP Tejasvi Surya last month compared the AIUDF, which has large numbers of Muslims among its supporters, to the Mughals while addressing a youth rally in Dibrugarh district.
"Congress is the booty of (head of the AIUDF) Badruddin Ajmal, who is a representative of the Mughals. We must reject them … drive them out to create a new Assam," he said.