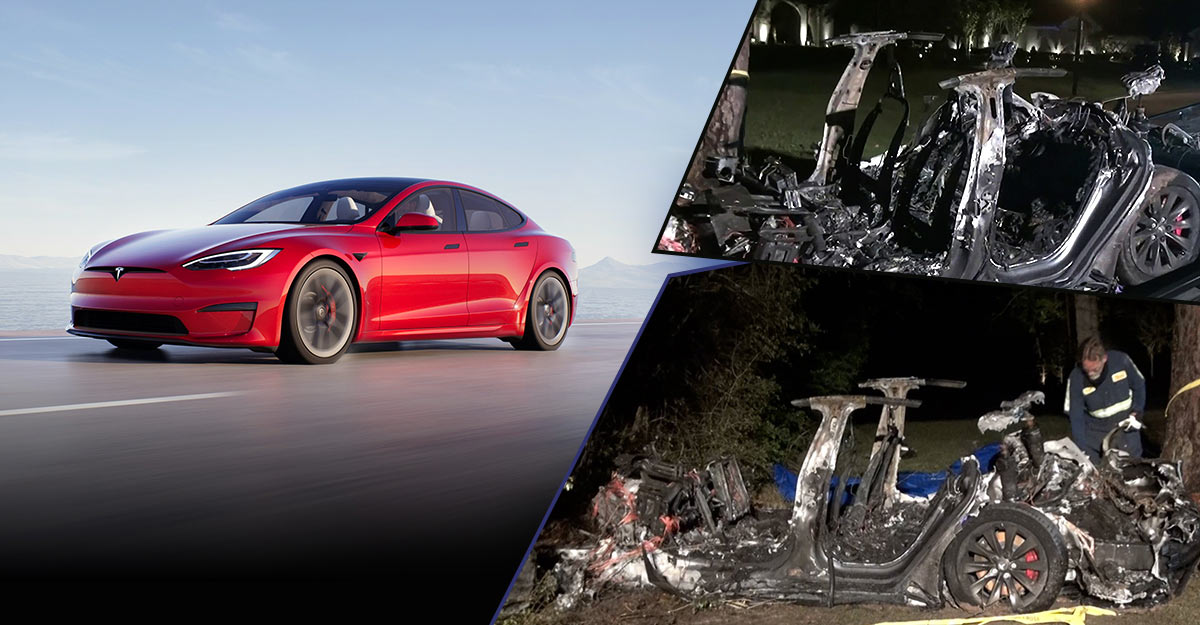 Tesla accident by questioning the safety of self-driving vehicles. The accident happened Saturday in the Carlton Woods subdivision of The Woodlands in Houston. Two people died suddenly inside the vehicle that caught fire in the accident. According to reports, the speeding car hit a tree. The Tesla 2019 Model S was involved in the accident.
The accident is a cause for concern as tests for self-driving cars are in progress. The news of the tragedy comes as tech companies and auto companies claim that in the future, driverless computer-controlled vehicles will be safe and secure. The news of Tesla's accident in autopilot mode raises doubts about the legitimacy of the safety argument.
Police said there was no one in the driver's seat at the time of the accident and that the occupants were in the passenger seat and the back seat. The speeding car's navigation system failed and it swerved off the road and crashed into a nearby tree. Police said firefighters put out the blaze four hours later.
According to local media reports, the 2019 model Tesla was involved in the accident and the company has not commented on it. Tesla cars have been involved in a number of accidents in the past. The U.S. National Highway Traffic Safety Administration is investigating about 25 accidents. This is the first time a death has been reported in an unmanned accident in the driver's seat.
English Summary: Two people killed in fiery Tesla crash with no one driving