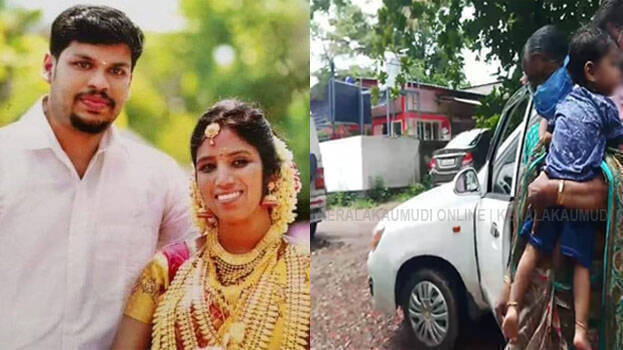 Kollam: The name of the son of Uthra who was stabbed to death by her husband in Anchal has been changed. Uthra's relatives changed the name of the child to Dhruv, which was given to him by his father and family. His new name is Arjav. Uthra's father Vijayasenan also revealed the reason for giving the name.
Vijayasenan said that his grandson was named Arjav because he was a child who had to live in the world with Arjav. The baby had earlier been taken away by Sooraj's family to claim Utra's property. But the Child Welfare Committee intervened and handed over the baby to Uthra's parents.
He grows up to be the darling of his grandfather, grandmother and uncle Vishnu, knowing no flaws in not having a mother. Every day of the child starts after Uthra goes in front of the picture and gives the coop umma.
Uthra died on May 7 last year after being bitten by a snake. Although initially thought to be a natural death, a subsequent investigation revealed that Utra had been killed by Suraj. The baby was only one year old at the time.