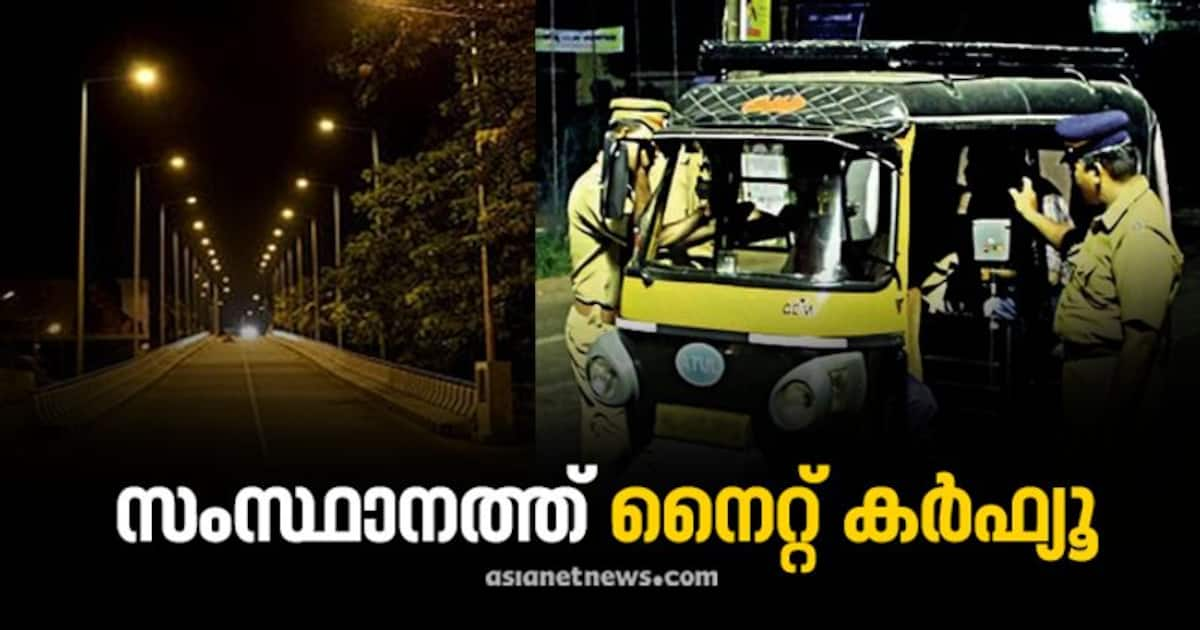 Thiruvananthapuram: Night curfew in the state to curb the spread of Kovid. The curfew has been declared for two weeks from 9 pm to 5 am. Public transportation is unrestricted. Hours for movie theaters and malls have been reduced to 7pm.
The state is returning to stricter controls to prevent further spread. Police imposed a night curfew at a meeting called by the chief secretary this morning. The police wanted to tighten controls in view of the increasing number of cases in the coming days. This was approved by the committee meeting chaired by the Chief Secretary which convened in the afternoon. The curfew is from 9 pm to 5 am. The curfew is currently set for two weeks, but the situation will be assessed from time to time. Cinema theaters and malls have been reduced to 7 p.m. It also decided to tighten controls in malls.
Work from home will be implemented wherever possible for government and private institutions. It is suggested that this be decided by the department heads. Kovid also decided to take strict legal action against those who do not meet the standards. Consideration would be given to easing the restrictions if the Kovid spread could be stopped.
Last Updated Apr 19, 2021, 5:53 PM IST