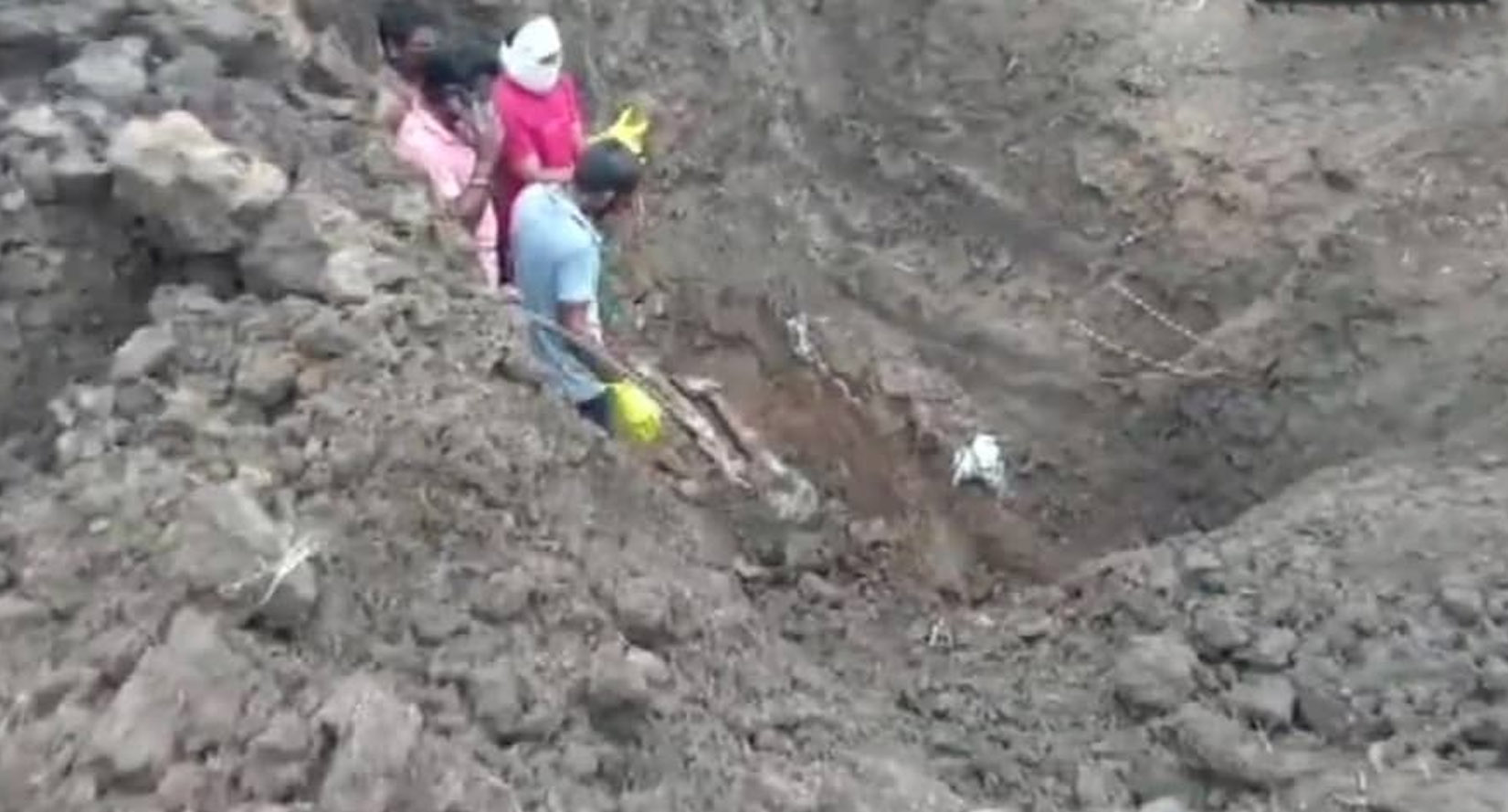 Malayalee News

There is a shocking news coming from Madhya Pradesh now. We have all heard of various murders. But this is the first time something so cruel has happened. The bodies of five members of a family who went missing a month ago have now been found.
The incident took place in Dewas district of Madhya Pradesh. Their bodies were found in a nearby field.
Preliminary inquiries revealed that the five were strangled and then buried in a pit ten feet deep. The bodies were taken to JCB. The police dug up using.
Mamata Bhai Kaste, their daughters Rupali and Divya and relatives Pooja Oswal and Pawan Oswal went missing from their home in Nemavar on May 13. The police started the investigation following a complaint that they were missing.
Police now say the landlord and his accomplices were behind the murder.
Police have arrested the main accused Surendra Chauhan and five other accused. Police are searching for seven other people involved in the incident.
Five bodies were found decomposed at a depth of 10 feet in the field. None of the bodies were clothed. Police suspect that the accused took off his clothes and set them on fire. Defendants covered the buried bodies with salt and urea for quick decomposition.
Dewas police official Shiv Dayal Singh said six people, including Surendra Chauhan, had been arrested. He added that while Chauhan was planning and carrying out the assassination, five others were helping to bury and bury the bodies.
Surendra Chauhan, the owner of the house, was acquainted with the family and occasionally visited their house. He had an affair with Rupali and decided to marry another woman. Upon learning of this, Rupali posted a picture of his fiance along with her phone number on social media. According to police, Surendra Chauhan killed them and buried them in a field.
The killers had tried to mislead the police using Rupali's social media account while the police were investigating a complaint that the family was missing.
Rupali had also misrepresented in the messages that she had married of her own free will and that her younger sister, two cousins ​​and her mother were with them and were safe.
But police tracked down Rupali's mobile phone and found that she was in contact with their landlord. Police questioned the homeowner and avoided questions about his relationship with the young woman.
On May 13, police found that he had been in constant contact with five other people. Subsequent interrogation and investigation led to the discovery of the bodies.