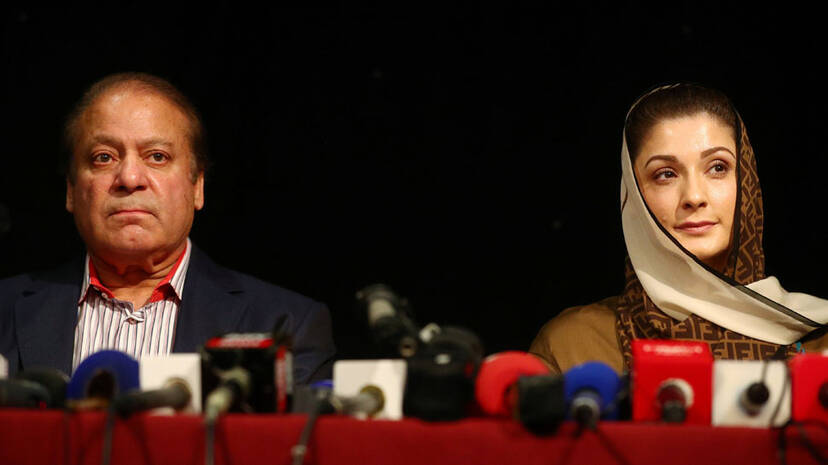 Islamabad: Former Prime Minister Nawaz Sharif has said that his daughter Maryam Nawaz was threatened by the Pakistani army. Nawaz, the PML-N chief, said in a video message from London that Prime Minister Imran Khan and three top generals were responsible for anything that happened to Mariam.
'Mary is being threatened with death if she does not stop speaking out against the army. You are very kind. First you smashed the door of the Karachi hotel room where Mary was staying. Now she is being threatened. If anything happens to his daughter, Prime Minister Imran Khan, Army Chief General Qamar Javed Bajwa, ISI chief Lt. Gen. Faiz Hameed and General Irfan Malik will be held accountable, "said Nawaz, 71.
Nawaz Sharif, who was jailed for seven years at the Kot Lakhpat Jail in Lahore in connection with the Al Azizia Mills scam, has been in London since November 2019. The government had allowed Nawaz to leave the country after the Lahore High Court granted him four weeks bail on health grounds. He did not return later. He also mocked the military for requesting it not to be dragged into politics. 'He accused the generals of interfering in the 2018 vote and helping Imran Khan in the confidence vote to impose the incompetent Imran Khan on the country. Nawaz also warned that what you have done will have to answer for a serious crime. Mariam, a senior leader of the PML-N party, tweeted that she had faced not only threats but also abuse in bad language.