Kerala
oi-Rakhi
Kannur; CPM Kannur district secretary MV Jayarajan said that the quotation team has no politics. The sole purpose of quoting is to make money greedily. The government is taking legal action against anyone involved in this social evil. All the parties have to do is reject such people. Jayarajan said in a Facebook post that the CPM is the only party doing so. However, the media is riding high against the CPM. Read the post
Some media outlets that have taken up anti-CPI (M) quotations – RSS, Congress‌ and League parties
It has already been clarified that the members of the gold smuggling citation team arrested and arrested in connection with the Ramanatukara incident belong to the League and BJP. League activist and White Guard captain K. from Pattambi. T. Suhail is wanted in a gold smuggling case. Safwan, another White Guard volunteer from Pattambi, is absconding. BJP national leader and Malappuram Lok Sabha by-election candidate A. P. Abdullakutty's election campaigner Muhammadali Shihab is accused in a gold smuggling case.
The accused in the Kodakara scam are BJP district and state leaders.
INS Tabar conducts maritime partnership training with Egyptian Navy shipwreck; You can see the pictures
It has come out earlier that some of the followers of the Youth Congress leader who came to Kannur from Palakkad district and spoke boldly against the Quotations are Quotators. The media that leaked that fact is not talking now. A few years back, Metro Manorama was titled Gundaraj, a prominent Khadarita. Civil engineering consultant abducted by RS The news at the time was about the excitation team. The correspondent then reported that the group was also taking quotations from Congress leaders. Arjun was arrested by the Customs in the Karipur gold smuggling case. On March 21, 2021, a gang of robbers snatched Rs 94 lakh from a trader in Thrissur by the Election Urgent Board. The. It was clear then that S was the team.
All this proves that the Quotations team has no politics. Quotation Quotation only. The sole purpose of quoting is to make money greedily. The government is taking legal action against anyone involved in this social evil. All the parties have to do is reject such people. Only the CPI (M) does so. However, there are some media outlets that are riding roughshod over the CPI (M).
CPM nurtures quotation-gold smuggling gangs to kill political opponents; Chennithala
Absurdities taught about mothers; Ahana Krishna opens comment under YouTube channel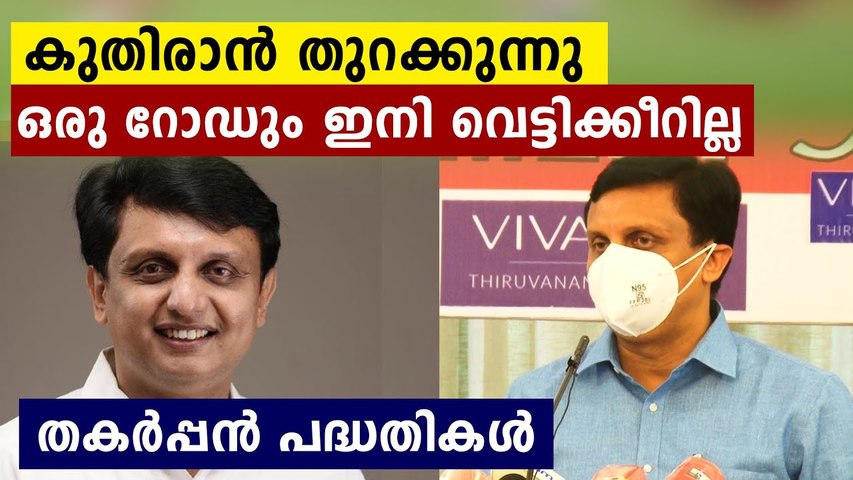 Minister Mohammed Riyas PA Press meet | Oneindia Malayalam
English summary
MV Jayarajan slams media and opposition parties in gold smuggling quotation case