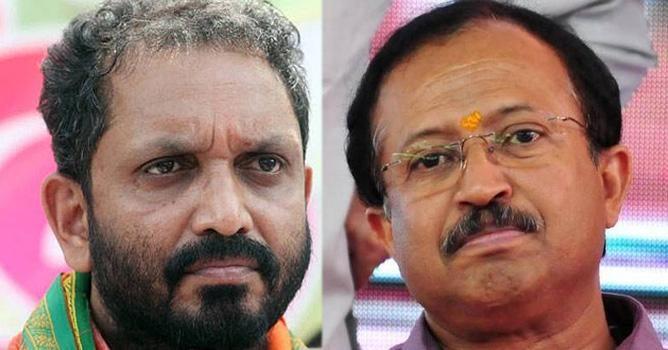 Muraleedharan becomes only group leader, will Surendran be fired? Kerala BJP Central committee wants to dismantle
Thiruvananthapuram: In the wake of the election defeat and organizational problems in Kerala, the BJP The committee appointed by the central leadership wanted the state leadership to be disbanded. CV Anandabose, e. The proposal was made by a committee unofficially appointed by Sreedharan and Jacob Thomas as members of the party.
The Central Committee was appointed after Nemom lost the seat and suffered a heavy defeat in the elections.
Some members of the panel have suggested that the leadership, including the chairman, be replaced by a new one. The proposal calls for a reshuffle without changing the leadership altogether.
The growth of the party came to a standstill as the leaders tried to compete with each other and gain. NDA It is reported that the committee members assessed that even when it was called the Front, the constituent parties could not be trusted or brought together.
Union Minister V Muraleedharan and others are responsible for the election defeat. V Muraleedharan has been criticized for becoming the leader of the group.
The report also mentions corruption in the party. Only a few leaders knew about the party's election fund.
The report also highlights the deplorable state of the party at the booth level. The report also suggests that the Sangh Parivar should seek the help of organizations to strengthen the organization.
Kodakara money laundering case: Manjeswaram candidate K to withdraw candidature Sundara was paid and C.K. The BJP has made various allegations, including that Janu was paid. State leadership and K. The change of leadership is being discussed even in the situation that has arisen against Surendran.
Click here to financially support Dolnews' freelance journalism
Dolnews can also be followed through Telegram and WhatsApp
Content Highlight: Kerala BJP K Surendran V Muralidharan Kerala Election 2021