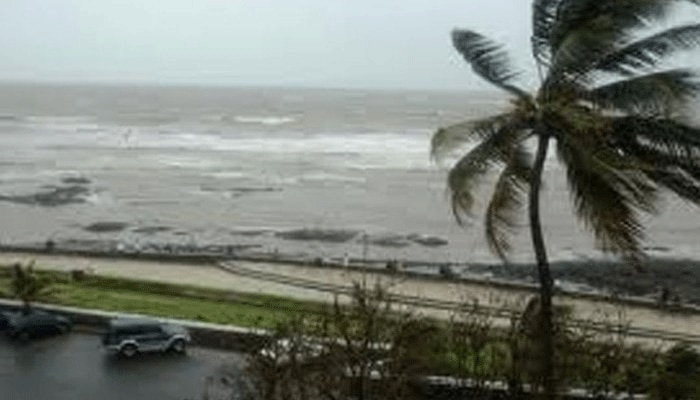 New Delhi: The Central Meteorological Department has forecast normal rainfall in July.
Central Meteorological Department Director General Mrityunjay Mohanpatra said the rainfall would be less than normal in the north-western, southern peninsulas and some parts of central and eastern India.
Monsoon (Monsoon) In south Kerala, northwest of Andhra Pradesh, Konkan, Vidarbha in Maharashtra, North Gujarat, North Rajasthan, Delhi, Haryana, Punjab, Northern Uttar Pradesh, Northern Odisha, West Bengal, South Sikkim and below Central (normally rainfed).India Meteorological Department) Informed.
At the same time, there has been a significant reduction in monsoon rainfall this year. The rainfall has been very low since June 19th. According to the Central Meteorological Department, this will continue till July 7.
"The monsoon will start active after July 7, but full rainfall is expected after July 10. At that time, a low pressure area will form in the eastern-central region of the Bay of Bengal, followed by more rains till the end of July," Mohanpatra said.
Also Read: Parliament Monsoon Session From July 19, vaccination will be mandatory for MPs
However, the monsoon will arrive late this year. The monsoon usually reaches all parts of India on July 8. However, the Central Meteorological Department has forecast that the monsoon will be a week late this year and will end on July 15.
Also Read: Monsoon 2021: Monsoon rains expected in the state on June 3, IMD predicts widespread rains from Tuesday
In Kerala, the monsoon will intensify after July 6. From June 1, meteorologists forecast heavy rains. However, heavy rains lashed only a few parts of the state in the first one or two days.
The latest news is now in your hands … News is available in Hindi, Tamil, Telugu and Kannada besides Malayalam. ZEEHindustanApp Click on the link below to download …
To subscribe to our social media pages
Twitter
,

Facebook
Click on the links.