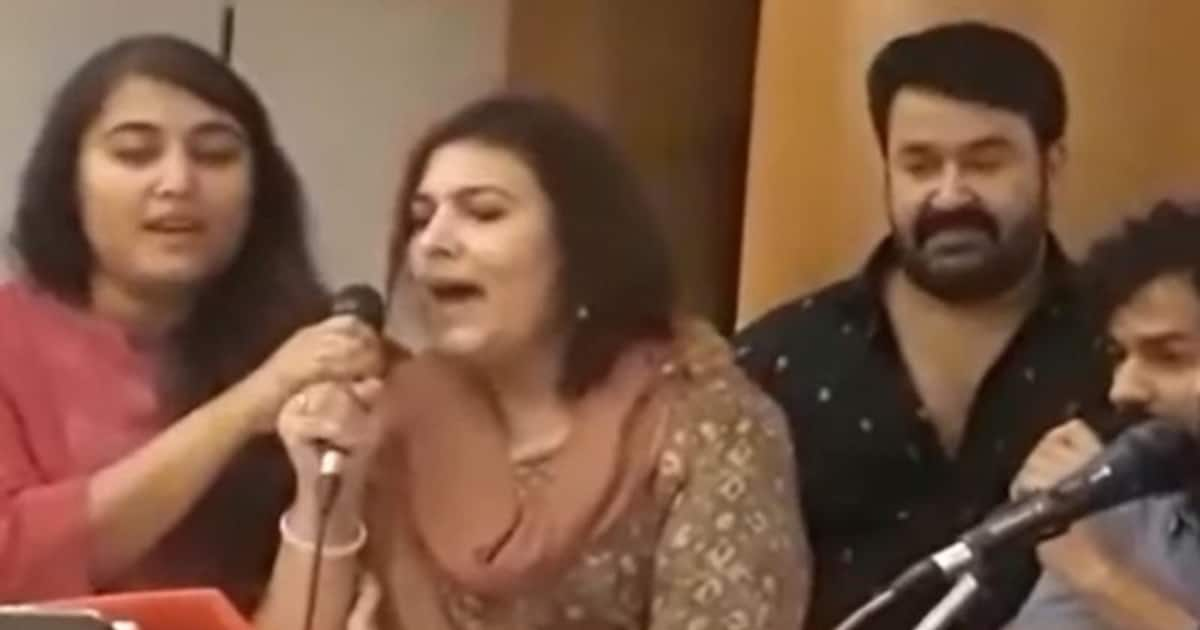 Mr.Mohanlal is a talented actor who has proved his mettle in song as well. He has sung in movies and in public. Now, a rare video of Mohanlal is catching the attention of social media. The video shows the actor singing on a stage with his wife Suchitra and children Pranav and Maya.
When Suchitra and Maya sing, the actor catches the rhythm. The video was shared by singer Charles Antony.
Mohanlal is currently busy with the production work of his first directorial venture 'Burrows'. It is reported that the shooting of the film will start soon. Santosh Sivan is the photographer of Burrows. Mohanlal's film is based on the story of Jijo, who directed India's first 3D film 'My Dear Kuttichathan'.
Read Exclusive COVID-19 Coronavirus News updates, from Kerala, India and World at Asianet News.
Watch Asianetnews Live TV Here
Play a virtual boat racing game .. Challenge yourself … Click to play now
Dear readers, you can post your comments in the comment box below. Pornographic comments, suicidal remarks, hurtful religious and racial slurs, and political hate speech are all criminal offenses under the Central Government's IT Act. Comments are solely the responsibility of the author.
Last Updated Mar 15, 2021, 1:48 PM IST