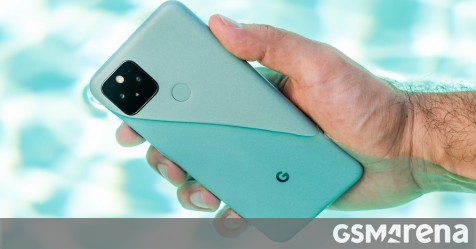 Following Google's Keynote I / O on Tuesday, Google released the first public beta for Android 12 and inside of it, 9to5Google found "many" mentions of four unreleased Pixel devices. Even the code names of these models were also revealed in the code.
The following model numbers are specific to "Japanese variants of the Pixel 6 and other phones."
G4S1M (Pixel 5a 5G) "Barbet"
GR1YH (Pixel 6 family) "Oriole"
GF5KQ (Pixel 6 family) "Raven"
GPQ72 (Foldable pixel) "Passport"
Interestingly, Google used fish species as code names for all of its Pixel devices and early Nexus devices. Given that three of the four codenames are now bird species, this may mean that Google expects a significant change with the new Pixels … or maybe it lacks fish names.
As 9to5Google reports, the existence of a new foldable Pixel is purely speculation at this point. The report refers to a never-before-seen version of the Pixel 4 with 5G connectivity named 'Needlefish' which was spotted as early as 2019 and even found in the recent version of Android 12 Beta, but this device was never put into production. While the word "Passport" is fascinating, it does not necessarily guarantee that such a device will one day arrive on the market.

Google Pixel 5
We've actually seen these four codenames since August 2020. An internal document that leaked mentioned these same four codenames that raised speculation that Google was working on the release of a foldable device. As noted in a related report, one of these Pixel devices may have a 6.67-inch display with a 120Hz refresh rate.
Source