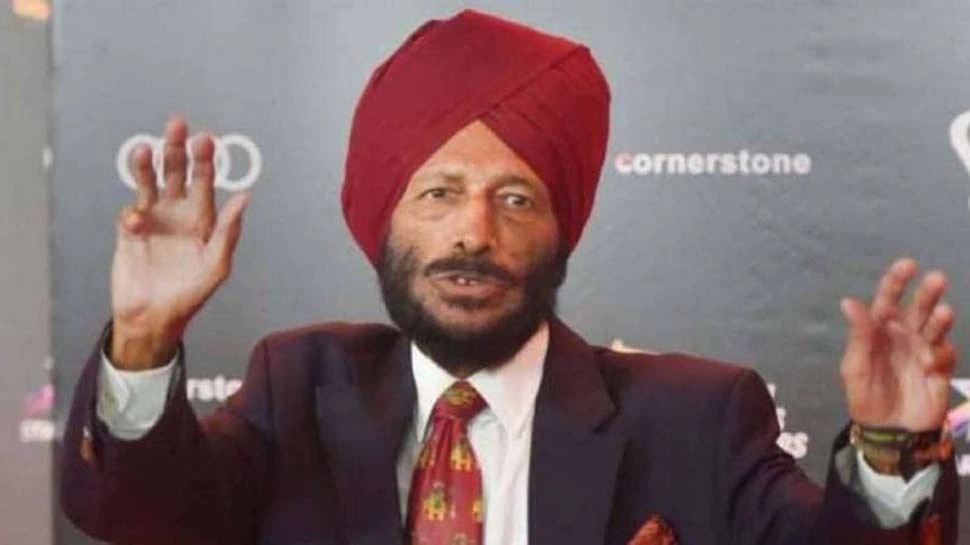 New Delhi: Legendary Indian cricketer Milkha Singh (Milkha Singh) Many athletes expressed their condolences on the death. Milkha Singh Kovid in the last 30 days (COVID 19) Was being treated for the infection. Five days ago, Milkha Singh's wife Nirmal Milkha Singh (Nirmal Milkha Singh) Kovid died of an illness. Shortly afterwards, Milkha Singh passed away on Friday night.
Sachin Tendulkar took to Twitter to offer his condolences. He said that your death will create emptiness in the heart of every Indian. "But you will continue to be an inspiration to future generations," he said.
Rest in Peace our very own 'Flying Sikh' Milkha Singh ji.

Your demise has left a deep void in every Indian's heart today, but you shall keep inspiring several generations to come. pic.twitter.com/ImljefeUEN

– Sachin Tendulkar (sachin_rt) June 19, 2021
ALSO READ: Nirmal Milkha Singh: Olympian Milkha Singh's wife Kovid has died of an infection
PT Usha also tweeted condolences on the death of Milkha Singh. PT Usha said that the death of Milkha Singh was very sad news. PT Usha said that his story, determination and hard work will inspire millions of children. Usha School students also paid tributes to Milkha Singh.
Dark clouds of sadness prevail with the demise of my idol and inspiration Milkha Singhji. His story of sheer determination and hard work inspired millions and will continue to do so. As a tribute to him, students of Usha School paid homage to the legend.
Rest in Peace pic.twitter.com/mLBQQ2ge3v

– PT USHA (TUPTUshaOfficial) June 19, 2021
ALSO READ: Milkha Singh passed away and Kovid was undergoing treatment for the disease
Apart from this, Indian football captain Sunil Chhetri and many other cricketers also expressed their condolences on his death. Milkha Singh has won 5 gold medals for India at various Asian Games. He also won gold for India at the 1958 Commonwealth Games. The Indian sports world considers him to be the best, finishing fourth in the 400m final at the 1960 Rome Olympics.
We may not have seen you compete, but every time we ran fast as kids, we ran 'like Milkha Singh'. And for me, that will always be the legend you leave behind. You didn't just run, you inspired. Rest in peace, sir. #MilkhaSingh pic.twitter.com/SbwrqJJHx9

– Sunil Chhetri (@ chetrisunil11) June 19, 2021
The latest news is now in your hands … News is available in Hindi, Tamil, Telugu and Kannada besides Malayalam. ZEE Hindustan App. Click on the link below to download …
android Link – https://bit.ly/3b0IeqA
To subscribe to our social media pages Twitter, Facebook Click on the links.