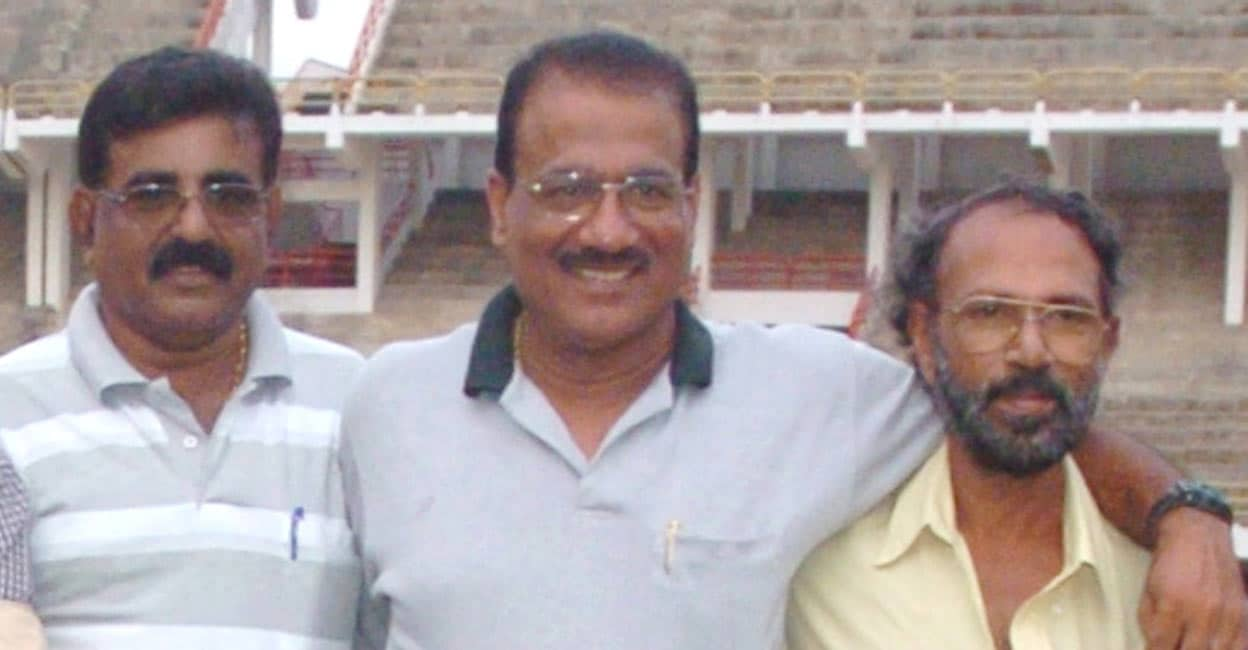 KP Sethumadhavan, a friend and colleague of former Indian footballer M Prasanna, passed away in Mumbai yesterday.
M. Prasanna, who had a tie on his head to tame his long hair, had no difficulty taming the balls on the field. Prasanna is a player I watched with amazement when we played together for India and when we played at the Sevens Ground in Malabar.
I have known Prasanna since I grew up playing in Kozhikode. He is one of the most prominent players raised by Kozhikode Young Challengers Club. In 1965, Prasanna was selected in the state junior team and in the 68th Kerala team. His excellent performance took him to the Dempo Club in Goa. Team Govan became league champions. We were part of the Indian team that participated in the 1973 Merdeka Cup in Malaysia. I was the 2nd goalkeeper.
Long hair like today's football superstars. Hair band to tie it. Trimmed beard. Prasanna was the only one in the team at that time with such a style. Prasanna grew a beard in imitation of Yusuf Khan from Hyderabad who played for India before us. They play in a 4–2–4 style. Only 2 players in the midfield had a big responsibility. Prasanna controlled the pace of the game. Measured passes will be issued to the forward line. He was also good at taking freekicks.
When he joined the Indian team, the big clubs in Kolkata came up for him. However, Prasanna arrived at the Mumbai Central Bank. Prasanna completely changed the bank team.
Even though he was a shining star at the national level, he used to take leave from Mumbai and come to Kozhikode from time to time. We played Sevens together. We went to many stadiums in Malabar to play ball for the Black and White Club.
Prasanna helped all the Malayalee football players who came to Mumbai. Prasanna was last seen at a function in Kozhikode 3 years ago. The demise came as a surprise.
(KP Sethumadhavan is the former goalkeeper and former Indian player of the team that won the Kerala Santosh Trophy for the first time in 1973)