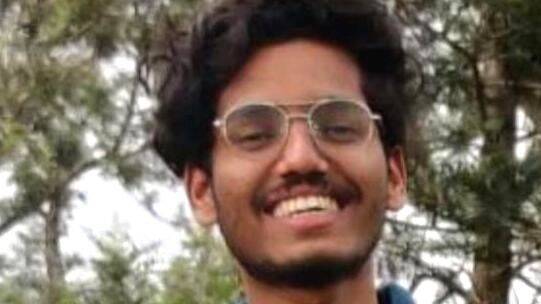 Kozhikode: Govt. Sarath Sunil (22), a third year MBBS student of Medical College and Vice President of the College Union, Mattancherry, Ernakulam, was found dead on the roadside. Sarath is a type 1 diabetic who regularly takes insulin.
He was found lying on the roadside at around 3pm yesterday afternoon near the Men's Hostel (Two). There was a small cut on the lower chin. His classmates rushed him to the emergency room, but he was pronounced dead at the scene.
Sarath was going to the college library when he was about to start his studies as usual today after the online classes. The classmates who came later saw Sarath falling on the roadside.
Mangattuparambu is the son of Sunil Kumar of AK Road, Mattancherry Paravanamukku. The mother is the late Gita. Sharan is the only brother of the Ernakulam Head Post Office employee.
His father Suni Lkumar runs a small workshop at home. Sarath was the hope of this family. Sarath Plus Two, who excelled in his studies and artistic pursuits, obtained a full A + and passed from Thopumpady St. Sebastian's School. He joined Medic with a rank of 1511 in All India Medical Entrance and 221 in Kerala Entrance.
Sarath returned home to college on Monday after staying home following a lockdown.