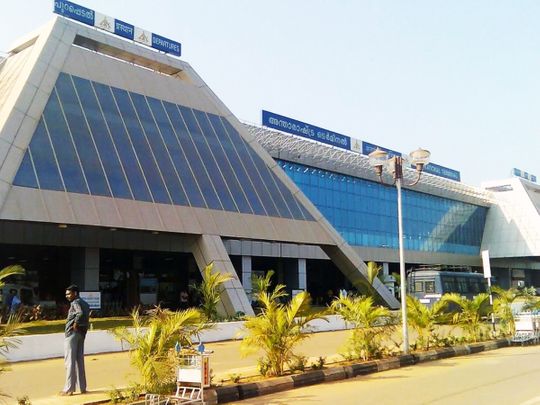 Kozhikode: Ramanattukara accident (Ramanattukara accident) The passenger was abducted on the day of the incident. Complaint that a passenger abducted from Karipur was robbed of his gauge. Koduvalli is a native of Palakkad (Koduvally) Kidnapped by the gang.
The case is against Fijaz and Shihab of the Koduvalli gang. Police say another carrier was abducted on Sufian's instructions on the day of the accident.Police) Specified. Fijaz is the brother of Sufian, who controlled the Koduvalli group. The Palakkad native was abducted by Fijaz, Shihab and two others. He was later beaten and robbed of his gauge and mobile phone. Fijaz and Shihab are in remand. Police have intensified the search for the other two.
ALSO READ: Karippur Gold Smuggling Case: The main accused Sufian surrenders
The abduction took place on the same day as the accident at Ramanattukara. Gold smuggled by Koduvalli gang continues to be owned by Arjun Ayanki (Arjun Ayanki) The gang used to kidnap. It was after this that the Koduvalli team decided to retaliate. Indications are that kidnapping is part of this. There are indications that the abducted Palakkad resident is also involved in gold smuggling.
Sufian, a native of Koduvalli, the main accused in the Karipur gold smuggling case, had surrendered before the police. Sufian reached the Kondotty police station and surrendered. His car has been taken into custody. According to the detainees, a group led by Sufyan came to protect the gold which was being smuggled through Karipur. Sufian had also reached the spot where the accident took place at Ramanattukara.
ALSO READ: Karipur Gold Smuggling Case: Customs says Arjun Ayanki is the mastermind behind the Karipur gold smuggling case
Sufian has been arrested twice before by police. Former DYFI regional office bearer C Sajesh appeared before customs in connection with the case. Customs has found that Sagesh is a benami of Arjun Ayanki. The investigation team also found that the car used by Arjun was registered in the name of Sagesh. Customs has decided to interrogate Arjun Ayanki, who is in customs custody, along with Mohammad Shafiq and Sajesh to mediate.
The latest news is now in your hands … News is available in Hindi, Tamil, Telugu and Kannada besides Malayalam. ZEEHindustanApp Click on the link below to download …
android Link – https://bit.ly/3b0IeqA
To subscribe to our social media pages
Twitter
,

Facebook
Click on the links.