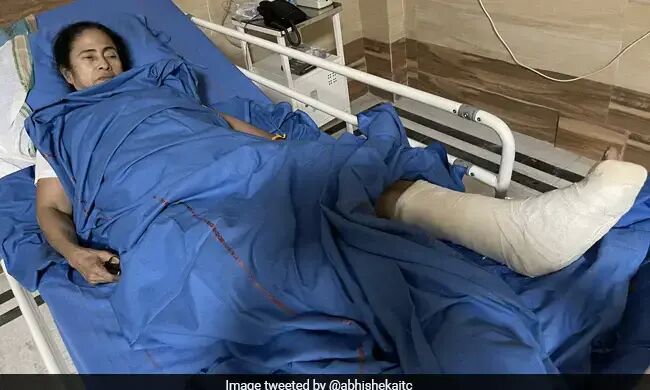 Kolkata: West Bengal Chief Minister Mamata Banerjee has sustained leg, shoulder and neck injuries in the attack, doctors at SSKM Hospital here said. They have been given painkillers. Will be subjected to strict monitoring for 48 hours. Doctors said that Mamata Banerjee was suffering from shortness of breath after the incident. Mamata Banerjee was injured in an attack while campaigning in Nandigram yesterday.
Mamata has undergone neurological tests and X-ray examination. SSKM was rushed to the hospital for an MRI scan from the Institute of Neuroscience in Bangalore. Mamata Banerjee's left leg injury is reported to be serious.
Meanwhile, cousin Abhishek Banerjee tweeted a picture of Mamata lying in hospital with a bandage. Abhishek tweeted that the people will reply to the BJP on May 2.